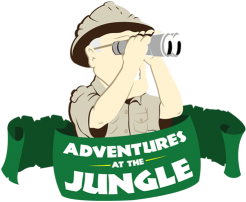 Posted: 7/16/2018
Categories: Beer

Sour Beer: Don't be afraid to try it! We've selected some amazing, refreshing (and local!) tart brews to drink by the pool, or at your next cookout. If you're new to beer with a little bit of pucker, give these a try. We think beer geeks will appreciate these too!
Madtree Shade Tart Fruit Ale. This tart beer with blackberry and sea salt is just as nice to look at as it is to drink! Grapefruit pink in color, moderately carbonated, with a pleasantly fruity (but not overwhelming) flavor, ending with a dry finish that will have you craving another sip.
Rhinegeist Peach Dodo Gose. A gose-style beer that's tangy, crisp, and super thirst-quenching! The addition of peaches makes it subtly complex, yet approachable for a new beer-drinker. Try mixing this one half and half with Madtree Shade to create a ShaDodo!
Urban Artifact Keypunch Gose. Definitely a summer beer not to be missed, Keypunch (along with all the other beers from this brewery) follows Urban Artifact's philosophy of using real, fresh fruit during the brewing process to create the best quality fruited sour beers possible. This one is made with 160 pounds of real key lime per batch, making it super flavorful and highly crushable. Get it before it's gone!
Stop by, pick up a six-pack, and enjoy the summer!
Want more beer? Gain exclusive access to our award-winning Beer Department by signing up for Brew Crew! Brew Crew members are the are the first to hear about special beer deals, new and exciting beers, and expert recommendations. Sign up today to start learning more about the world of beer!