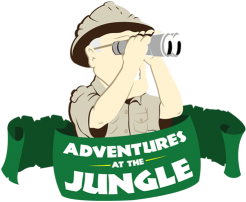 Deth's Tar Barrel Aged Imperial Stout
Revolution Brewing Company | Chicago, Illinois
Rating: 99 Points  |  ABV: 14.8%   |   IBU: N/A
PRICE: $24.99  |  4-Pack Cans
Deth's Tar has always been stellar but being brewed on Rev's new system this year has taken it to another level. Less oxidation in brewing leads to flavors and aromas that are more pure and intense than anything that preceded it. A must try!
Recommended by: Eric, Eastgate
Located: American Craft
The Abyss Barrel Aged Imperial Stout
Deschutes Brewing Company  |  Bend, Oregon
Rating: 100 Points  |  ABV: 11.1%  |  IBU: N/A
PRICE: $14.99  |  22oz Bottle
Every time I think this beer has become passe or isn't as good as I remember, I try another bottle and am instantly gobsmacked. Rarely does a beer unite all its constituent elements as seamlessly and full of finesse as The Abyss. Drink some now and age more to drink in a year. Or ten.
Recommended by: Eric, Eastgate
Located: American Craft
Rounding Third Red IPA
Madtree Brewing Company | Cincinnati, Ohio
Rating: 90 Points  |  ABV: 6.5%  |  IBU: 51
PRICE: $9.99  |  6-Pack Cans
I love baseball and beer, so I'm a sucker this time of year for local IPAs. Rounding Third is a Red IPA brewed with Falconer's Flight, Cascade and Simcoe hops, which gives this beer have a lot of pine flavor that is balanced out with a nice caramel malt backbone. This is for sure one of my local favorites. Grab some for baseball season even if you don't root for the Redlegs!
Recommended by: Ferdinand, Fairfield
Located: American Craft
Enjoy By 

4.20.18

 Double IPA
Stone Brewing Company | San Diego, California
Rating: 100 Points  |  ABV: 9.4%  |  IBU: 90
PRICE: $16.99  |  6-Pack Cans
Stone has outdone themselves with this one! Brewed with ten different hop varieties then intensely dry hopped, Enjoy By4.20.18 is a hop head's dream. This brewery has been killing it this year. Don't wait because this beer will not last long.
Recommended by: Ferdinand, Fairfield
Located: American Craft