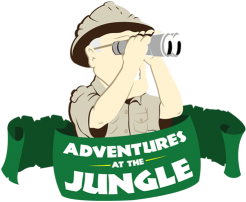 IPA
Columbus Brewing Company | Columbus, OH

ABV: 6.3%  |  IBU: 60  |  Rating: 96 points
PRICE: $9.99  |  6-Pack Bottles
I am so glad we finally have CBC in Cincy! Their flagship IPA is classic but still stands head and shoulders above its competition for balance, drinkability, and intensity of aroma and flavor. You gotta try this beer now!
Recommended by: Eric, Eastgate
Located: American Craft
---
Saison
Funkwerks Brewing Co. |  Ft. Collins, CO
ABV: 6.8%  |  IBU: N/A  |  Rating: 96 points
PRICE:$10.99  |  6-Pack Bottles
Funkwerks is another killer addition to the Ohio beer scene. Specializing in sour and barrel-aged beers, this flagship saison is everything a great farmhouse ale should be: tangy, refreshing, acidic, fruity, and peppery. Complex enough to contemplate but drinkable enough to enjoy a few in quick succession. Truly versatile with food and pairs well with almost everything!
Recommended by: Eric, Eastgate
Located: American Craft
---
Road 2 Ruin Double IPA
Two Roads Brewing Company | Stratford, CT
ABV: 8%  |  IBU: 78  |  Rating: 91 points
PRICE: $11.99  |  6-Pack Cans
This is a fantastic DIPA! Seven different Pacific Northwest hops go into this beer. Sometime in the last year, Two Roads revamped this beer, raising the ABV and, I believe, the IBU. The result is a classic West Coast IPA with notes of citrus, pine, and a slightly sweet malty finish.
Recommended by: Ferdinand, Fairfield
Located: American Craft
---
Punch You In The EyePA
Fifty West Brewing Company | Cincinnati, OH

ABV: 9.2%  |  IBU: 100  |  Rating: 95 points
PRICE: $9.99  |  4-Pack Cans
Get ready for a punch full of hops in the face! This beer is always on tap at Fairfield. Why? Well, it's simply awesome and it's one of my favorite beers of all time. With loads and loads of hops, this beer's IBU is about 100. Fun fact: right before Fifty West began canning this beer, they added Summit hops, which, in my opinion, really smoothed out this beer and made it even better. If you haven't had this beer for a while or have never tried it, consider it a must-have!
Recommended by: Ferdinand, Fairfield
Located: American Craft