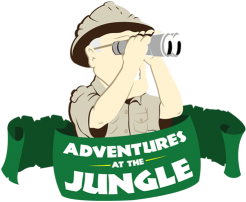 Lake Erie Monster Imperial IPA
Great Lakes Brewing Company | Cleveland, Ohio

Rating: 96 Points  |  ABV: 9.1%   |   IBU: 80
PRICE: $9.99  |  4-Pack Bottles
This perennial favorite is a delicious counterpoint to Chillwave. Whereas Chillwave is full of sweet tropical fruit hop flavors and a honey malt character, Lake Erie Monster is brimming with citrus, earthiness, and a hint of pine. Very delicious!
Recommended by: Eric, Eastgate
Located: American Craft
---
Sour Monkey Brettanomyces Tripel
Victory Brewing Company  |  Downingtown, Pennsylvania
Rating: 90 Points  |  ABV: 9.5%  |  IBU: N/A
PRICE: $10.99  |  6-Pack Bottles
A second fermentation by tangy and earthy Brettanomyces yeast adds layers of flavor to the rich and robust Tripel while also eating residual sugars, leaving this highly alcoholic beer dangerously easy to drink. You've been warned!
Recommended by: Eric, Eastgate
Located: American Craft
---
Stone Farking Wheaton Wootstout
Stone Brewing Company | Escondido, California
Rating: 100 Points  |  ABV: 11.5%  |  IBU: 45
PRICE: $16.99  |  6-Pack Cans or
$9.99  |  22-ounce Bomber
Wootstout is a little different this year. It's brewed with pecans, wheat, and rye in aged bourbon barrels. Honestly, this beer is awesome! This is the first year that Wootstout is under 12% ABV and only 25% barrel aged. You may be wondering "Why is a big barrel-aged stout being released in the summer?" Well, Stone does what they want, when they want, but there is a method here. They always release this beer right before the San Diego Comic Con. So, beer nerds, comic nerds, nerds of all categories, I encourage you to come together and drink this beer!
Recommended by: Ferdinand, Fairfield
Located: American Craft
---
Alpha King Alpha
Three Floyds Brewing Company | Munster, Indiana
Rating: 100 Points  |  ABV: 6.66%  |  IBU: 68
PRICE: $13.99  |  6-Pack Bottles
There was a time when people fought over this beer. It's not quite as rare as it used to be, but it's still extremely good! Bold and hoppy with a caramel finish, this is a classic beer that you'll revisit again and again. Try it and thank me later! This beer will make you fall in love with craft beer (if you already haven't, and if that's the case, why are you reading about craft beer?)!
Recommended by: Ferdinand, Fairfield
Located: International