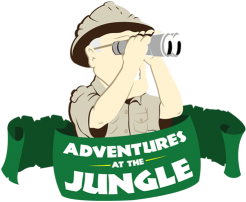 Flanders Red | Barrel Aged Sour Ale
Hi-Wire Brewing Co. | Asheville, NC
ABV: 7.2%  |  IBU: N/A  |  Rating: 92 points
PRICE: $17.99  |  750ml bottle
I have a soft spot in my heart for Hi-Wire, a great brewery that hails from Asheville, my home away from home. Especially impressive are their sours, like this Flanders Red that's aged in a combination of freshly dumped white wine barrels and stainless steel with both brett and a mixed culture that includes Lactobacillus. Tangy, fruity, sour, with bracing acidity and a refreshing finish, this beer is complex and nuanced enough to spend hours enjoying.
Recommended by: Eric, Eastgate
Located: American Craft
---
2×4 | Double IPA
Melvin Brewing Co. | Alpine, WY
ABV: 9.9%  |  IBU: 98  |  Rating: 99 points
PRICE: $13.99  |  4-Pack Cans
Melvin brews a litany of great, mostly hop-forward beers and this is my favorite among them. This beer has racked up more gold medals than you can shake a stick at. But be warned, this beer is insanely easy to drink for how dangerously high the ABV is.
Recommended by: Eric, Eastgate
Located: American Craft
---
Two Hearted Ale | IPA
 Bell's Brewing Company | Comstock, MI
ABV: 7.0%  |  IBU: N/A  |  Rating: 100 points
PRICE: $10.99  |  6-Pack Bottles
Once again voted America's best beer by the Homebrewers Association, Bell's Two Hearted Ale is one of my all-time favorites. Two Hearted Ale is made with copious amounts of Centennial hops that are added throughout the brewing and fermenting process. Many have tried to copy this beer and they always fall short. If you have never had Two Hearted Ale, try it. If you have, take some time this month to revisit an old, trusted friend!
Recommended by: Ferdinand, Fairfield
Located: American Craft
---
Tank 7 | American Saison Ale
Boulevard Brewing Company | Kansas City, MO

ABV: 8.5%  |  IBU: 38  |  Rating: 97 points
PRICE: $14.99  |  6-Pack Bottles
Boy oh boy, this beer is so good! Tank 7 is one of the most fruit-forward farmhouse ales I have ever had. This beer opens with flavors of grapefruit that fade to a subtle hop flavor with notes of Belgian yeast. It finishes with a dry, peppery taste and is a fantastic slow sipper after a long day.
Recommended by: Ferdinand, Fairfield
Located: American Craft