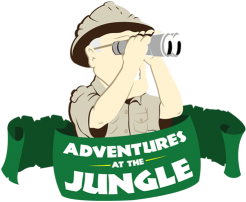 Christmas Ale
Spiced Ale
St. Bernardus | Watou, Belgium
ABV: 10%  |  IBU: N/A
PRICE: $22.99  |  4-Pack Bottles
Most Christmas ales don't really do much for me, but this delicious, Belgian strong dark ale is right up my alley. Sure, it's sweet and reminiscent of the decadence of the season, but it never becomes cloying or overwhelming. It's always fruity, spicy, and satisfying.
Recommended by: Eric, Eastgate
Located: International Beer
---
M-43 N.E. IPA
IPA
Old Nation Brewing |  Williamston, MI
ABV: 6.8%  |  IBU: 65
PRICE:$19.99  | 4-Pack Cans
Old Nation is coming to Ohio and I couldn't be more excited! M-43 is their year-round NE-Style IPA and it is a great one! Tons of Calypso, Simcoe, Citra, and Amarillo hop make this a tropical juice bomb! Plus, Old Nation gives you instructions on the side of their can on how to get the best flavor out of the can. If you have never had M-43 and you're an IPA fan, give this beer a try. We don't have the release date yet but stay tuned to @JunglesBeerGuy on Twitter for all of our beer updates!
Recommended by: Ferdinand, Fairfield
Located: American Craft
---
Celebration Fresh Hop IPA
IPA
Sierra Nevada Brewing Company | Chico, CA
ABV: 6.8%  |  IBU: 65
PRICE:$8.99  |  6-Pack Bottles
It's that time of year again and what better way than with Celebration Ale? This is my hands down favorite winter IPA brewed with the big C's of hops. Sierra uses fresh Cascade, Centennial, and Chinook to brew this piney, yet crushable fresh hop IPA and have been brewing it since 1981.
Recommended by: Ferdinand, Fairfield
Located: American Craft
---
Blackout Stout
Imperial Stout
Great Lakes Brewing Company | Cleveland, MI
ABV: 9%  |  IBU: N/A
PRICE:$10.99  |  4-Pack Bottles
Named after the 2003 blackout in Cleveland, this imperial stout is insanely delicious. Assertively roasty, with supporting flavors of caramel and chocolate. Careful, this beer drinks a little too easy!
Recommended by: Eric, Eastgate
Located: American Craft