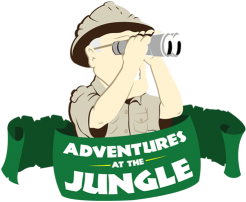 La Roja Sour Amber Ale
Jolly Pumpkin Artisan Ales | Dexter, MI

ABV: 7.2%  |  IBU: N/A  |  Rating: 98 points
PRICE: $13.99  |  750ml Bottle
Jolly Pumpkin is one of the best sour breweries in the United States and all of their beers are barrel-soured for great complexity and nuance. While every one of their beers is great, they've built their stellar reputation with the help of one in particular: La Roja, their interpretation of a Flanders Red Ale. Aged in oak for months and blended across batches, this beer is at once sharp and creamy, fruity and earthy. Versatile, interesting, and truly a cut above the rest.
Recommended by: Eric, Eastgate
Located: American Craft
---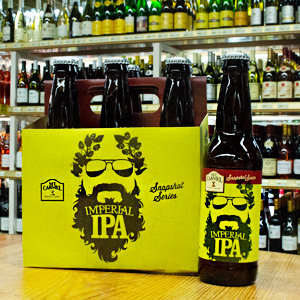 Imperial IPA
Mt. Carmel Brewing Co. | Cincinnati, OH
ABV: 8.7%  |  IBU: N/A  |  Rating: 94 points
PRICE:$11.99  |  6-Pack Bottles
Originally released as part of their limited run Snapshot series, this beer is my favorite all-time Mt. Carmel beer. Citrusy with underlying hints of stone fruit and resin, this Imperial IPA is a total sleeper hit!
Recommended by: Eric, Eastgate
Located: American Craft
---
Weekend Vibes IPA
 Coronado Brewing Company | San Diego, CA
ABV: 6.8%  |  IBU: 60  |  Rating: 95 points
PRICE: $12.99  |  6-Pack (16 ounce) Cans
Weekend Vibes is a great IPA. Tropical fruits mixed with a deep ripe dankness set the tone for this incredible beer. Not too high in ABV or IBU, this is a great beer for the summer! All of my favorite hops are here, including Mosaic, Citra, and, last but not least, Simcoe. Get this beer and enjoy your weekend!
Recommended by: Ferdinand, Fairfield
Located: American Craft
---
Intellectual Property Ale, IPA
Motorworks Brewing | Bradenton, FL

ABV: 6.9%  |  IBU: 85  |  Rating: 93 points
PRICE: $9.99  |  6-Pack Cans
With a touch of grapefruit and pineapple, this beer packs a big, classic West Coast IPA flavor. Bitter with a dry finish, this beer delivers a lingering hoppy taste that tastes distinctly like a true American IPA. This is brewed with the three big Cs: Cascade, Centennial, and Chinook. With pine, fruit, and a little bit of resin, this beer is great every day.
Recommended by: Ferdinand, Fairfield
Located: American Craft