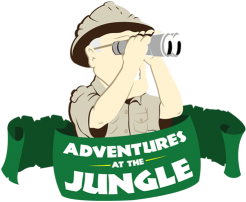 Backwoods Bastard | Barrel Aged Scotch Ale
Founders Brewing Company | Grand Rapids, MI
ABV: 11%  |  IBU: N/A  |  Rating: 97 points
PRICE: $15.99  |  4-Pack Bottles
A favorite of mine for years now, this barrel-aged big brother of Dirty Bastard is everything you could want in a decadent indulgence of a beer. Caramel, toffee, plum, and a hint of smoke interplay with vanilla, orange zest, and light spice to create an unforgettable beer. Pair with aged Gouda, cheesecake, and cigars.
Recommended by: Eric, Eastgate
Located: American Craft
---
Sofie | Saison
Goose Island Beer Co. | Chicago, IL
ABV: 6.5%  |  IBU: N/A  |  Rating: 92 points
PRICE: $11.99  |  6-Pack Bottles
Choosing this beer might seem sacrilegious ever since Goose Island was bought by Anheuser Busch-InBev, but this zesty, citrus-forward saison is as delicious as ever and is still brewed at the original Goose Island brewery in Chicago, not farmed out to an ABI brewery in New York or elsewhere. Expect orange, lemon, and black pepper to lead the charge in this food-friendly, easy drinking beer that doesn't sacrifice complexity for the sake of drinkability.
Recommended by: Eric, Eastgate
Located: American Craft
---
St. Bernardus | Christmas Ale
Brouwerij St. Bernardus | Watou, Belgium
ABV: 10%  |  IBU: N/A  |  Rating: 94 points
PRICE: $12.99  |  750ml Bottle
Bernardus is a Belgian Quad brewed for the Christmas season. This is a big, dark beer with creamy mouthfeel and a bit of spice. Lots of dried stone fruits and chocolate on the finish. Drink with friends after a good meal or bring to a Friendsgiving bottle share!
Recommended by: Ferdinand, Fairfield
Located: International Beer
---
The Mad Elf | Strong Christmas Ale
Tröegs Brewing Company | Hershey, PA
ABV: 11%  |  IBU: N/A  |  Rating: 91 points
PRICE: $15.99  |  6-Pack Bottles
This is a once-a-year beer. Brewed with cherries, honey, and loads of chocolate malts, this is a heavy hitter that you don't want to me. A strong ale that will warm you up from the inside out, this beer shines with big, bold flavors that will make you want to dance the night away. Grab some before it's gone as Mad Elf never lasts long!
Recommended by: Ferdinand, Fairfield
Located: American Craft