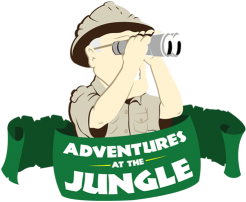 La Fin du Monde Tripel
Unibroue | Chambly, QC, Canada

ABV: 9%  |  IBU: N/A
PRICE: $10.99  |  4-Pack Bottles
A classic never dies! This tripel continues to outperform its peers with a deft balance of apricot, banana, and black pepper across a velvety, full body punctuated by lively carbonation. Deceptively easy to drink ~ enjoy carefully!
Recommended by: Eric, Eastgate
Located: American Craft
---
Man Eater Double IPA
Hi-Wire Brewing | Asheville, NC
ABV: 8.3%  |  IBU: 88
PRICE: $13.99  |  4-Pack (16ounce) Cans 
This double IPA is crammed full of Amarillo and Citra hops and it's smoother than a Hall & Oates song! Tons of candied orange, grapefruit, and papaya dominate the palate. Enjoy!
Recommended by: Eric, Eastgate
Located: International
---
Rounding Third Red IPA
MadTree Brewing | Cincinnati, OH
ABV: 6.5%  |  IBU: 65
PRICE: $9.99  |  6-Pack Cans
It's back for another great summer! This is a super drinkable red IPA from our friends at MadTree with notes of grapefruit and a touch of pine. It is dry-hopped with Falconers Flight and Simcoe which gives it a slightly resinous taste. Stop by for a 6-pack today!
Recommended by: Ferdinand, Fairfield
Located: American Craft
---
Dragon's Milk White, Bourbon Barrel-aged White Stout
New Holland Brewing Company | Holland, MI
ABV: 6%  |  IBU: N/A
PRICE: $14.99  |  6-Pack Cans
I am in love with this beer! Smooth, creamy, and crushable, this stout is actually perfect for the summer. In fact, it may become my new pool beer as the weather gets warmer. This one is so good that you'll want to drink it year round.
Recommended by: Ferdinand, Fairfield
Located: American Craft