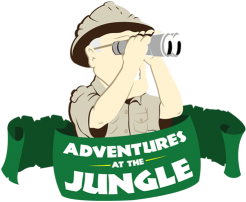 Smooth Fuzz | Apricot Sour Ale
Boulevard Brewing Company | Kansas City, MO

ABV: 7.2%  |  IBU: N/A
PRICE: $17.99  |  750ml Bottles
This oak-aged sour ale uses tons of real apricot in fermentation before transfer to oak barrels for aging. Fruity, tart, and tangy with a touch of earthiness, this spectacular beer is sure to please sour beer fans far and wide.
Recommended by: Eric, Eastgate
Located: American Craft
---
Black Butte XXXI | Barrel-Aged Imperial Porter
Deschutes Brewery | Bend, OR
ABV: 12.2%  |  IBU: N/A
PRICE: $14.99  |  22oz. Bottles
Every year, Deschutes releases a new twist on their classic porter. It's always barrel-aged and always much bigger and stronger than the original, but the blend of adjuncts and flavorings varies each year. What remains the same is how delicious it always is and the 31st edition is no different. This bourbon-barrel-aged imperial porter is complemented by chocolate, cold brew coffee, and just a hint of cardamom.
Recommended by: Eric, Eastgate
Located: American Craft
---
Style Wake Me Up | Hazelnut Coffee Milk Stout
Geo Wiedemann Brewing Company | Cincinnati, OH
ABV: 6.5%  |  IBU: N/A
PRICE: $9.99  |  4-Pack Cans
I love this stout! Ever since it's gotten cold, I've had a hankering for hazelnut flavored beers and this smooth and easy-drinking stout is at the top of my list. This beer is a crowd-pleaser and we always keep it on tap at Jungle Jim's Fairfield for that reason. Many who try this beer are blown away by how delicious and approachable craft beer can be. This is a great brew to take to a holiday party or just to keep in your fridge.
Recommended by: Ferdinand, Fairfield
Located: American Craft
---
Holly Jolly | Christmas Ale
Fat Head's Brewing Company | Middleburg Heights, OH
ABV: 7.4%  |  IBU: N/A
PRICE: $10.99  |  6-Pack Bottles
'Tis the season for ginger, honey, cinnamon spice, and everything nice! You'll find all of that and more in this fantastic holiday beer. Sweet malt dances with spices and a touch of honey for a very nice, yet mild, winter warmer that you'll want to share with family and friends all through the holiday season. Drink and be merry!
Recommended by: Ferdinand, Fairfield
Located: American Craft