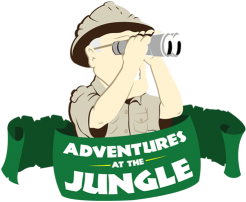 Girl Grey Tea Infused Beer
The Bruery | Placentia, California
ABV: 8.5%  |  IBU: N/A
PRICE: $10.99  |  750ml Bottle
A Belgian golden ale forms the base of this completely unique, entirely delicious beer that's unlike anything you've ever had. Gentle tea-like tannins, bergamot and almond dominate the rounded, creamy palate. Refreshing and memorable; a must try!
Recommended by: Eric, Eastgate
Located: American Craft
---
Se7en Hefeweizen
Christian Moerlein Brewing Company | Cincinnati, Ohio
ABV: 4.7%  |  IBU: N/A
PRICE: $8.99  |  6-Pack Cans
Gotta love a Cincy brewer embracing their German roots with this tasty interpretation of the classic German wheat ale. Expect plenty of banana, bubblegum and clove across a light and tangy body that's perfect for warmer weather.
Recommended by: Eric, Eastgate
Located: American Craft
---
'Nillonaire English Style Barleywine Aged in Rum Barrels
Clown Shoes Beer | Ipswich, Massachusetts
ABV: 11.0%  |  IBU: N/A
PRICE: $14.99  |  22oz Bottle
This Barleywine is aged in rum barrels for three months with Tahitian vanilla beans, creating a boozy, sweet beer that tickles your taste buds. I was blown away by this wonderful beer! Buy two bottles; age one, and open the other with friends to be the winner of your next bottle share.
Recommended by: Ferdinand, Fairfield
Located: American Craft
---
Odd Side Ales
Grand Haven, Michigan
Fanboy alert! I LOVE what this brewery is doing, and I think I've bought every last thing that has come in from these guys/girls. If you're into hazy IPAs, they brew lots of them, some with fruit and some without. They have created over fifty different beers so far, and to top it off, they won both silver and bronze medals at last year's Great American Beer Festival. Be on the lookout for anything that comes through from Odd Side. Even if it sounds weird, don't be scared, give it a try!
Recommended by: Ferdinand, Fairfield
Located: American Craft