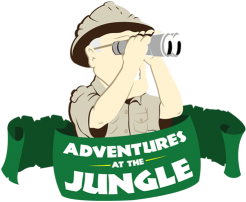 Sun Crusher Hoppy Wheat Ale
Revolution Brewing Co. | Chicago, IL

ABV: 5.3%  |  IBU: N/A
PRICE: $9.99  |  6-Pack Cans
One of my warm weather favorites! Lightly hoppy (mostly aromatic) and complemented by some lightly tangy wheat malt. This light bodied, citrus-laden treat is perfect for camping, pools, beaches, and ball games. Best enjoyed outdoors with friends and a cool breeze.
Recommended by: Eric, Eastgate
Located: American Craft
---
Rye on Rye 6 Whiskey Barrel Aged Ale
Boulevard Brewing Co. | Kansas City, MO
ABV: 12.9%  |  IBU: 16
PRICE: $14.99  |  4-Pack Bottles
The usual Rye on Rye is aged in Templeton Rye barrels that are four years old, but this special edition is aged in 6-year-old barrels. The older barrels impart a richer, more developed quality while softening some of the spicy bite of all that rye. Unique and delicious!
Recommended by: Eric, Eastgate
Located: American Craft
---
Gavel Banger IPA
Taft's Brewing Company | Cincinnati, OH
ABV: 7.0%  |  IBU: 65
PRICE: $10.99  |  6-Pack Cans
I love this beer! It's super crushable and always on our shelves. Brewed with Amarillo, Citra, and Simcoe hops, it is very juicy with just enough bitterness for all of your hoppy needs. Coming in at 7.0% ABV you can enjoy a few in a session or while doing yard work this summer.
Recommended by: Ferdinand, Fairfield
Located: American Craft
---
Ransack The Universe West Coast IPA
 Collective Arts Brewing | Hamilton, Ontario, Canada
ABV: 6.8%  |  IBU: 85
PRICE: $12.99  |  4-Pack (16 ounce) Cans
Hailing from Canada, Collective Arts Brewing is brand new to Ohio. And, let me tell you, these guys can brew! I have had a few of their beers and Ransack the Universe is my absolute favorite so far. It is a West Coast-style IPA with Galaxy and Mosaic hops, which turn this beer into a fantastically hoppy and refreshing brew! Look for these beers in our International Beer section.
Recommended by: Ferdinand, Fairfield
Located: International