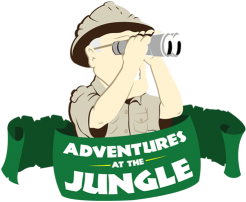 Milk Stout
The Duck-Rabbit Craft Brewery | Farmville, NC

ABV: 5.7%  |  IBU: N/A
PRICE: $9.99  |  6-Pack Bottles
I fell in love with Duck-Rabbit about a decade ago on a trip to North Carolina and I've been smitten ever since. They specialize in dark beers and their classically-styled, English-inspired Milk Stout is their flagship. Creamy, round, and full-bodied without being too sweet or heavy, this lactose-laden stout is just the thing for a fall night.
Recommended by: Eric, Eastgate
Located: American Craft
---
Weekend Vibes | IPA
Coronado Brewing Co. | Coronado, CA
ABV: 6.8%  |  IBU: N/A
PRICE: $12.99  |  6-Pack 16oz. Cans
This fruity, hazy IPA is a killer deal and exudes the laidback, sun-drenched lifestyle of SoCal. This beer just picked up some hardware at GABF and is an awesome value in the realm of hazy IPAs. Perfect for campfires, impromptu get-togethers, and hanging ten.
Recommended by: Eric, Eastgate
Located: American Craft
---
Hazy Memory | Hazy IPA
Lagunitas Brewing Company | Chicago, IL
ABV: 8%  |  IBU: 55
PRICE: $11.99  |  6-Pack Cans
You will have have a Hazy Memory if you drink this whole six-pack in one sitting. And actually, it wouldn't be too difficult to do exactly that. Even though it comes in at 8% ABV, this beer is extremely crushable. Hoppy up front and super smooth and juicy on the back with lots of oats and a great mix of Loral, Hallertau Blanc, Galaxy, and Citra hops, this beer is one that you'll want to grab before it's gone.
Recommended by: Ferdinand, Fairfield
Located: American Craft
---
Boggs | Cranberry Berliner Weisse
Sonder Brewing | Mason, OH
ABV: 3.52%  |  IBU: N/A
PRICE: $9.99  |  6-Pack Cans
Boggs is a cranberry Berliner Weisse that is perfect for fall. Low in ABV, you can drink it while on a hike or while you rake the yard. Tart with loads of cranberry taste. This will be the beer of Thanksgiving this year at the Sneed house! Sonder is killing it right now with this fantastic fall sour!
Recommended by: Ferdinand, Fairfield
Located: American Craft