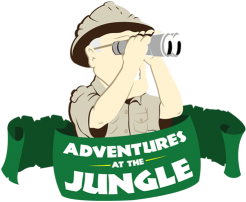 ---
Oktoberfest
Great Lakes Brewing Co. | Cleveland, OH

ABV: 6.5%  |  IBU: 20
PRICE: $8.99  |  6-Pack Bottles
Ohio-brewed and worthy to stand alongside its German counterparts, this beer stands up to beers from breweries that have been around for centuries. Everything you'd want in the style is present in this beer: it's balanced, clean, and easy to drink, yet rich and flavorful with a medium sweet core that leads to a drier, spicy finish.
Recommended by: Eric, Eastgate
Located: American Craft
---
Barrel Runner
Rum Barrel-Aged Imperial IPA
Founders Brewing Co. | Grand Rapids, MI
ABV: 11.1%  |  IBU: 55
PRICE: $15.99  |  4-Pack Bottles
I initially balked at the idea of aging an imperial IPA in rum barrels. Sure, the result is quite sticky and sweet, but its actually remarkably well done. Mosaic hops contribute tons of tropical fruit notes that play into flavors of coconut, pineapple and banana. Well done, Founders!
Recommended by: Eric, Eastgate
Located: American Craft
---
2018 Oktoberfest
Sierra Nevada | Chico, CA
ABV: 6.0%  |  IBU: 20
PRICE: $9.99  |  6-Pack Bottles or $15.00 | 12-Pack Bottles
Sierra Nevada and Weihenstephan are at it again! This time, they've teamed up to give us beer lovers a treat. This is a homerun from the world's oldest brewery and one of the oldest breweries in the craft beer world. This is the second collaboration from these two, and I hope it is not the last! The malt build is  perfect; sweet but not over the top. The beer is made with mostly Sterling hops, so there's only a touch of hoppiness. If you want perfectly balanced Oktoberfest this is it. Prost!
Recommended by: Ferdinand, Fairfield
Located: American Craft
---
Oktoberfest Märzen
Paulaner Brewery | München, Germany
ABV: 5.8%  |  IBU: N/A
PRICE: $9.99  |  6-Pack Bottles
"The one that started it all." As the very first beer to be officially classified as a Märzen, this beer is more than just good, it's phenomenal! The beer is still made using the original recipe from 200 years ago, and the quality of the beer remains unmatched. Though this beer has a heavier hop flavor than most Märzens, I wouldn't call the beer hoppy. Hallertauer Tradition are the only hops used in this beer, which are more for flavor than aroma. This year, try the original Oktoberfest and pick up a 6-pack of Paulaner!
Recommended by: Ferdinand, Fairfield
Located: International Beer