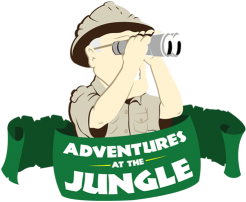 Beer Department: What's happening at the Jungle in June?
Back to feed

June is my favorite month of the year! For one, Father's Day is coming up and, as a dad, I love having a day to celebrate with my kids and family. But, June is also the month of our annual International Craft Beer Festival here at Jungle Jim's! This year's festival is happening Father's Day weekend on June 14 and 15 and I can't wait! From the firkin beer to my favorite brews or beers that I've never tried or haven't had in some time, I love them all!
Every year, we open International Craft Beer Festival by tapping the firkin. A firkin is actually a unit of measurement and refers to a specific keg that is used for cask conditioning. During cask conditioning, breweries add ingredients like spices, fruits, nuts, berries, coffee, herbs, and/or liquors to the keg to change the flavor of the beer, hopefully for the better! Every night at our International Craft Beer Festival, we begin the festivities at 7:30 PM by tapping the firkin and letting everyone fill up their glass and have a taste. In the past, we've had great firkins from Bell's, Darkhorse, Brew Kettle, and many more! Honestly, this is one of my favorite parts about the festival! Don't miss this!
The other unique feature at our International Craft Beer Festival is the fact that we always have beer-savvy representatives from the breweries at the festival to teach you about their beers and to answer any questions. Whether they work at the brewery itself or are in the field as a sales representative, the people that we bring to International Craft Beer Festival are experts on their beers. We always want you to have fun at our festivals, but we want you to learn, too! With over 400 beers, there's bound to be one that you've never tried before, and we want you to be able to ask questions and learn about the new beers that you sample. Personally, I use this event to try beers that aren't my favorites, because then I can branch out and try new things without having to purchase a 6-pack. Surprisingly, beers that I thought I didn't care for have actually become some of my favorites, and it's because I tried them and learned about them at the festival. Live on the edge! Make sure you try something new and speak to the experts on hand!
Thanks for reading!
-Ferdinand, Fairfield