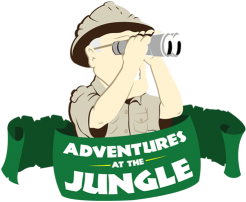 Celebrate Spring with Polish Pottery at Gourmet Galeria!
Back to feed

As the saying goes, March winds bring April showers; April showers bring May flowers. Are your daffodils blooming as mine are? The meteorological first day of Spring is March 21, just around the corner. I can't wait! While I'm writing this, I'm hearing that we could have steady rain and possible snow again next week! Predicting weather still seems to be a guessing game, at least in part.
But it is no guess that our latest delivery of Polish Pottery has arrived. Travis and Jenny brought home a wide variety of shapes and patterns, brilliant colors, and the fine artistry unique to Polish Pottery. Don't wait too long to stop by Gourmet Galeria to check out this lovely selection, just in time for the holidays and entertaining ahead.

During March we have a wonderful gift with every $50 purchase, when paid for in the Gourmet Galeria department. Traditionally, we have given away a hand-painted wooden Easter Egg with the purchase of Polish Pottery. This year, you may select your unique hand-painted Easter Egg with any $50 purchase in Gourmet Galeria, while supplies last.

Don't forget to register for our March giveaway – a basket full of egg gadgets. And save 10% on Everything Egg in our shop. Keep your eyes open to discover one more great savings opportunity in Gourmet Galeria this month (to be announced). Be sure to check out Julie's demos on the weekends in Fairfield as well as Linda and Sandy every day except for Tuesday in Eastgate – tasty nibbles using the latest and greatest gadgets and appliances in Gourmet Galeria.
Olivia F.
Gourmet Galeria