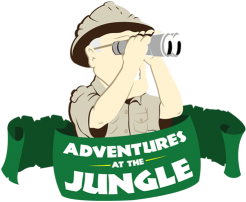 Thank you to everyone that attended our Cigar Customer Appreciation Night last Friday at Jungle Jim's International Market Eastgate! Cigar Customer Appreciation Night is an annual celebration of our devoted customers. It's a chance for us to say thank you to the cigar community and an excuse to host a party in your honor! This year, our Eastgate event took place in the Paradise Pavilion on Friday, May 12. We had live music, a visit from the Best Thing Smokin' Food Truck, and, of course, plenty of cigars!
This event is completely free to attend and we even encourage guests to bring their cigars. But, don't worry, we always have cigars available for purchase. In fact, this year we had special sales just for the event. All humidors were on sale and we were also able to sell mixed bags of premium cigars valued at $150.00 for only $50.00! We also raffled off some great prizes, including beer and cigar swag, NASCAR race tickets from the Kentucky Speedway, and a pre-owned vehicle from Beechmont Ford!
All in all, our Customer Appreciation event was an enormous success. So many of you came out to enjoy the weather, relax, and smoke with us, and we are so grateful for your support. Jungle Jim's International Market is truly a cornerstone of our community, and we strive to bring you great products, outstanding service, and memorable experiences. You, as our customer, have been integral to our success. So, on behalf of Jungle Jim's International Market, thank you for supporting us! We hope you enjoyed the party and we look forward to next year's event!
If you can't get enough, don't worry! Our Cigar department always has fun events planned, like our weekly Cigar Tastings at Fairfield and Eastgate. Visit Events at the Jungle on our new website JungleJims.com for more details. We're also excited to announce that the Paradise Pavilion, our smoke-friendly open-air bar, is now open for the summer! Sip, smoke, and relax with us at Paradise Pavilion in Eastgate every Friday, Saturday, and Sunday.
Once again, thank you for attending our Cigar Appreciation Night! And lastly, if you snapped any photos of the event or have a thought you'd like to share, please don't hesitate to connect with us. We're on Facebook, Instagram, and Twitter, and we'd love to see your photos!