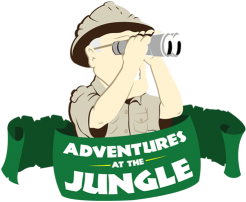 Jungle Jim's Eastgate is thrilled to announce that our very own Kombucha Bar is now open! This new addition is a gorgeous, expansive wooden bar that is not only home to our brand new tea taproom, but also features CBD oils, essential oils, gemstones, jewelry, and much more.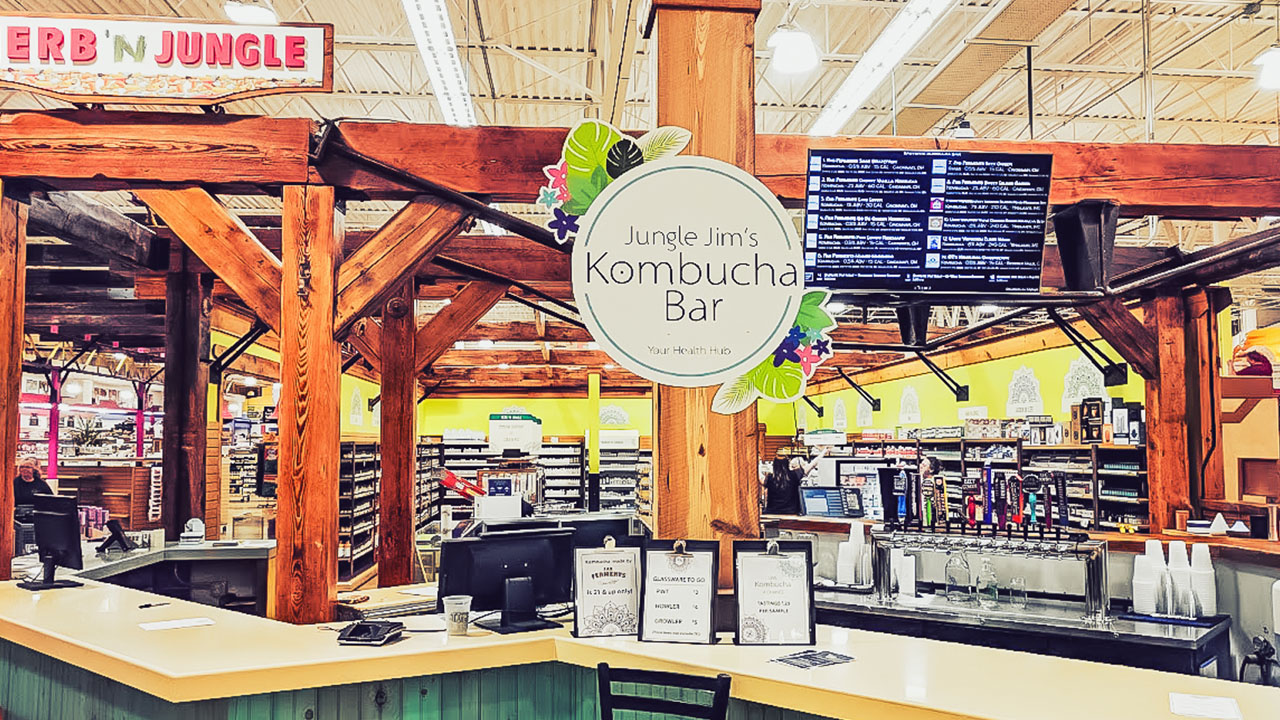 As you probably know by now, Jungle Jim's International Market is more than a simple grocery store; it's an experience-based destination! That's why our kombucha bars, now open at Fairfield and Eastgate, are more than just places to buy products. Instead, we've built them to serve as dynamic community spaces. These are relaxed, interesting environments where you can chat with knowledgeable staff, find unique gifts, and relax with your friends!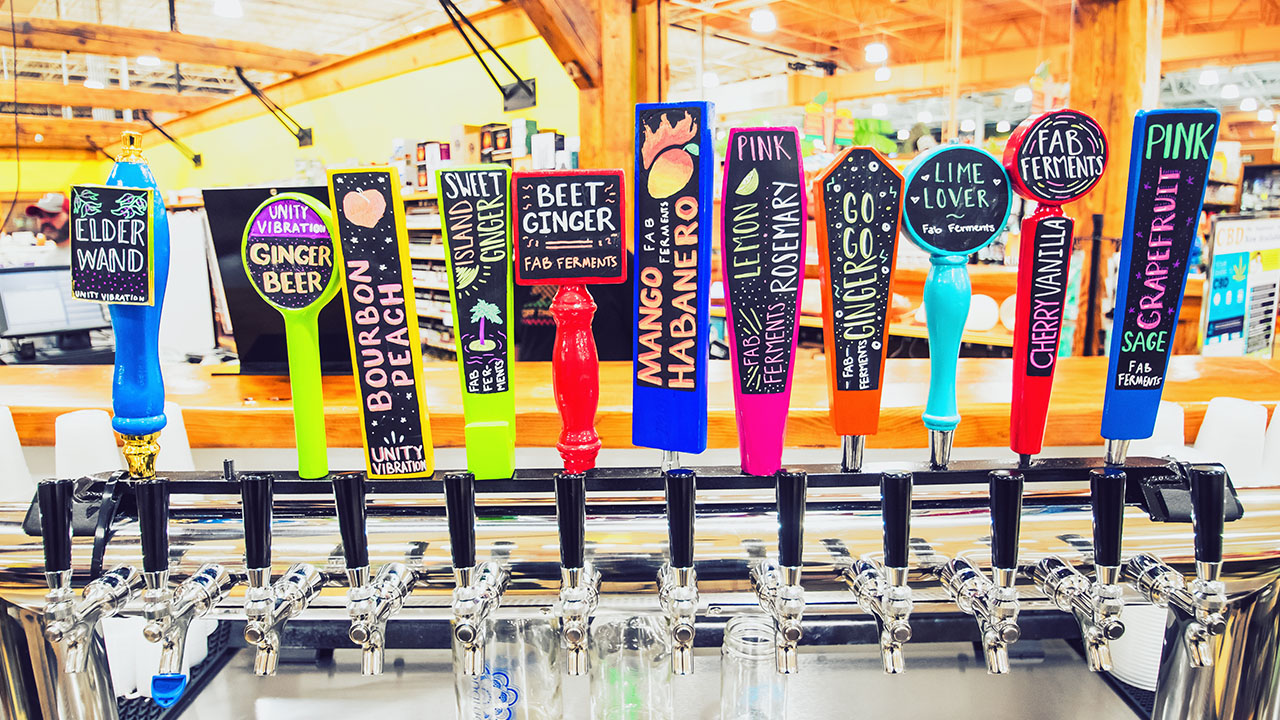 We've partnered with Fab Ferments to provide eight varieties of fresh fermented teas on tap. These bubbly brews are light, fizzy, and delicious, and can be purchased to-go or to drink while you shop. The bar will be open during store hours (8:00AM-10:00PM) and you are welcome to bring a growler to buy in bulk! We also have growlers available for purchase, so if you love a tea you can take some home.
We'd also like to point out the fact that all of Fab Ferment's kombucha brews are part of Untappd, the social network for beer. When you visit us, simply use Untappd to check-in at Jungle Jim's International Market, then log what you are drinking and give it a rating! This lets us and Fab Ferments know how we're doing, and it also helps you keep track of the drinks you love. You can also connect with your friends to share your favorites or see what they're drinking!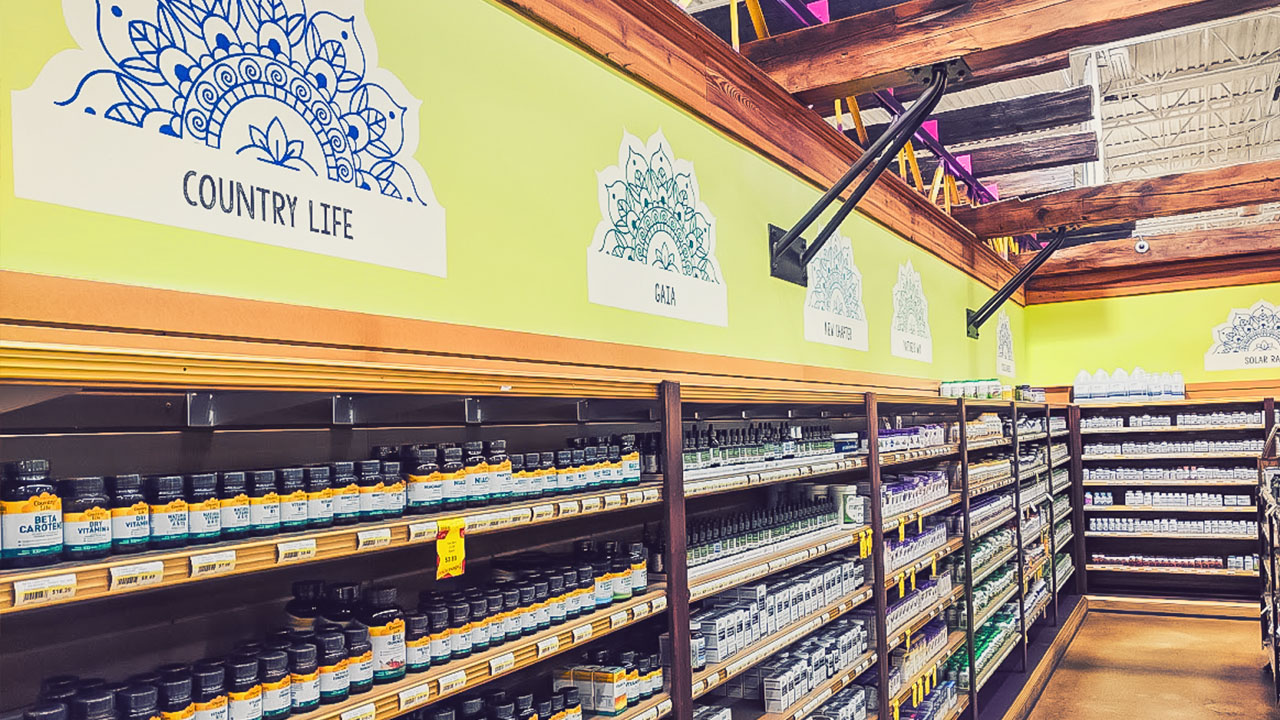 We can't wait to start serving our kombucha teas, but that's not all that we have to be excited about. Our Eastgate Bar also features a section dedicated to our specialty CBD oils, or hemp oil concentrates! These high-grade oils are derived from hemp and can be used medicinally for a variety of ailments. CBD oil can help reduce stress and anxiety, decrease inflammation, improve motor skills, and can even act as an antipsychotic. These oils are generally safe for everyone to use, but, of course, please consult your doctor if you have a medical condition.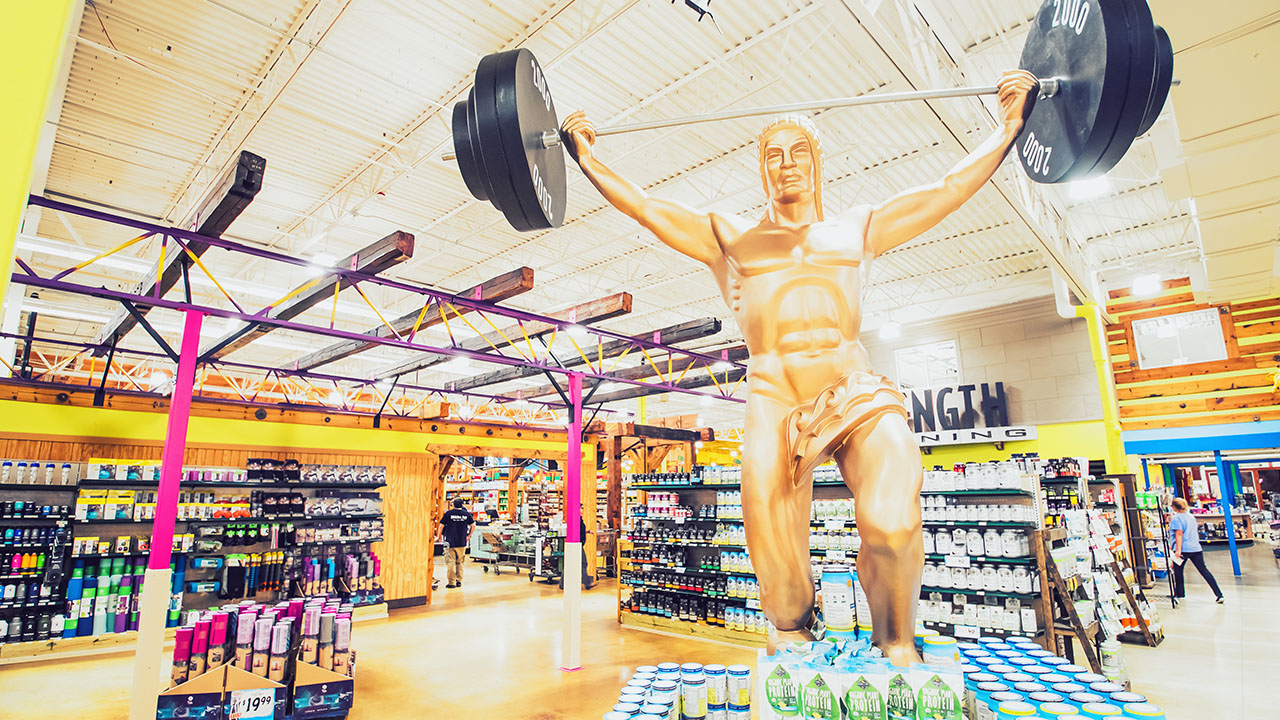 If you're a regular kombucha-drinker, already in-the-know as far as CBD oils, or have never tried either, we want to see you! Stop by our brand new bar to explore the new space, check out our cool and unique products, and take some time to relax. We'd love to talk to you and hear what you think. And as always, we want to hear from you on our social platforms. We're on Twitter, Facebook, and Instagram, so you can share your photos, drop us a note, and tell us what you think. Take a photo of your kombucha, share it on Untappd, and post a 'gram! We can't wait!