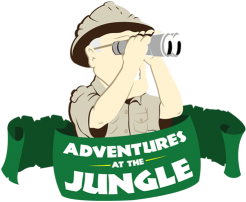 With Easter coming up this month, we thought it would be serendipitous to share a few of the cool and quirky egg gadgets that you can find in Gourmet Galeria! Turn your post-Easter hard-boiled eggs into dinosaur heads or pick up a simple egg slicer to make preparing egg salad "egg-ceptionally" easy. All of the tools pictured and listed below can be found on Gourmet Galeria's famous gadget wall, where you'll find over 2,000 kitchen gadgets to help make your time in the kitchen efficient, simple, and fun!
---
Joie Egg Gadgets
These cute lil' guys are here to help you with any of your egg-related kitchen and cooking needs! From mini egg cups with spoons to egg separators, whisks, spatulas, and timers, the Joie line of egg gadgets is extremely useful and simply adorable!
---
Egg Monster
The Egg Monster Bread Cutter from Fred is here to make your mornings extra scary! Kids and adults alike love this unique take on eggs in a basket that turns regular sliced bread into, well, the best thing since sliced bread. The monster's eye is the perfect size for a fried egg and makes cooking up a simple and delicious breakfast easy and stress-free!
---
Egg-A-Matic
Okay, let's get real. These Egg-A-Matic molds are basically the coolest thing ever. I have to admit– I've never exactly wanted a dinosaur-shaped hard-boiled egg, but, now that I know it's possible, I have to have it! These molds are simple to use and create unique hard-boiled eggs that make eating healthy much more fun. Sure, hard-boiled eggs are fine, but hard-boiled dinosaur heads are way better.
---
Yolk Out
Simple, utilitarian, and an absolute must-have. If you're anything like me, you probably always need an egg separator exactly when you don't have one. I mean, who thinks about that before they need one? Stop resorting to the plastic water bottle trick and get an egg separator that was actually made to separate eggs. Plus, this is easy to clean and lasts much longer than a plastic water bottle. Trust me, you'll thank yourself later.
---