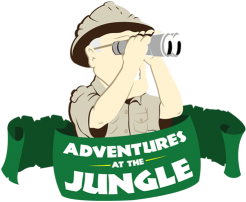 Get Ready for Poolside Sipping with Gourmet Galeria's July Hydration Sale
Back to feed

It's that time of the year. You know, when you can't drive your car without burning your hands on the steering wheel. When you walk outside and immediately break into a sweat. When you water your outdoor plants three times a day and they're still dry! You know how hot it is: too hot! That's why this month at Gourmet Galeria, we're featuring hydration! More than ever, you need to keep yourself and your family hydrated, and we're here to help. That's why we're offering 10% off hydration items through the entire month of July. This includes the popular brands Corkcicle and Tervis!
Corkcicle products are quickly taking over Instagram due to their appealing, ergonomic design and beautiful patterns. Plus, they seriously work. Drinks stay cold for up to 25 hours or hot for 12 hours! That means that in a Corkcicle cup, your drink will stay cold for an entire day (plus one hour)! Corkcicle products work so well because their cups are triple-insulated and have a vacuum-sealed lid or cap. Plus, all of their products fit standard car cup holders, have non-slip bottoms, and easy-grip sides. It's the perfect container to use as your daily water bottle. Fill it up with water and ice in the morning, and you'll have a cold drink to take with you all day. You could even leave a Corkcicle in your car during an outing to the zoo, a park, or a festival and it will still be cold when you return!
The other drinkware we're featuring are Tervis cups! These have shot up in popularity over the last few years, and for good reason. The cups are stylish, come in all varieties of fun patterns, and are easy to use for cold or hot drinks. They're microwave and dishwasher safe, fit standard cupholders, and are double-walled to reduce condensation. These cups are versatile, are very hardy, and can be used anywhere you go. Keep a cute one at work as your go-to water cup, take it to the gym, or use it to drink your morning coffee!
This summer, stay safe and stay hydrated. And if you need a new go-to cup for water, tea, or coffee, stop by Gourmet Galeria to take advantage of our July Hydration sale! It's more important than ever to drink water, and with one of our hydration items, you can stay cool during the hottest months of the year.