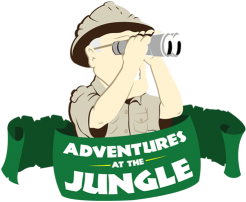 We know that dads are notoriously hard to shop for. If they want something, they usually already bought it, and when you ask what they want as a gift, the typical response is "I don't know." So, we get it. Finding the perfect gift can be overwhelming. You need something fun, something useful, and something that will convey the deep appreciation you hold for your father. Plus, the guy has to like whatever you choose! It's a tall order, but we have some recommendations to make this year's shopping a little bit easier.
First, consider the Kai Personal Steak Knife. The design of this steak knife is based on a Japanese-style folding pocket knife, but without a spring assist (and without accidental cuts!). This is a great, versatile gift for steak-lovers and pocket knife aficionados alike! It makes a fantastic addition to any dad's knife collection, but it's useful as well. The knife itself is beautiful, made of Japanese 420J2 stainless steel, and the razor has a 16-degree cutting angle on each side. Keep it in its signature leather sheath and store it in your pocket. It's great to have on-hand at restaurants, for camping, or just because! The knife is regularly $39.99 but is on sale for $24.99 from now until June 17.
Not a knife guy? We think you're pretty nice, but if knives aren't your thing, how about a nice barware set? From now until June 17, all Gourmet Galeria barware is on sale for 20% off! That includes glassware, cocktail shakers, bottle stoppers and corks, shot glasses, bottle openers, corkscrews, and practically anything else you could need to craft your perfect cocktail.
Finally, all Lodge cookware at Jungle Jim's Gourmet Galeria is on sale from now until June 17 for 20% off. Lodge cookware is made of cast iron, which makes for highly reliable and durable products. Cast iron is known for cooking food evenly, is virtually non-stick when properly seasoned, and lasts for practically forever! Many cast iron pans become family heirlooms that last for generations. If your dad loves to cook, grill, or bake, consider gifting him a piece of Lodge cast iron cookware this Father's Day.
Is your dad picky? Don't think he'll like any of this? Feel free to stop by Jungle Jim's Gourmet Galeria and let us know that you need help finding a gift. Our employees are truly experts in their departments and are full of ideas, so we can find a present for even the pickiest of fathers. Plus, we have a hot sauce department, thousands of unique international products, a plethora of specialty teas, one of the largest beer and wine departments around, and an in-house bakery. If you can't find a gift here, you won't find one anywhere. Come over and visit us today!