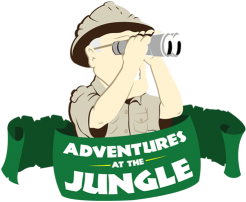 Gourmet Galeria Has What You Need to Entertain This Holiday Season!
Back to feed
​As I write this letter, cold weather has just arrived in our area. We are watching the beautiful colors of Fall drift down from the trees; soon they will be bare . . . until Spring. We all know that from now until New Year's Day time seems to fly. It is a season for celebration, gathering with friends and family, exchanging gifts, reflecting on the year past, and considering resolutions for the coming year.
Here in Gourmet Galeria, we are ready for the Season. Our shop is filled with endless gift possibilities; bakeware for all your baking needs from soup to nuts; barware for every entertaining occasion.
November's featured selection is Barware. Now is the time to stock up on glassware, decanters, cocktail shakers, corkscrews, ice buckets, and every bar accessory you can imagine! Don't forget the unique H&K wine sculptures handcrafted in Germany of scrap metals. This month only, all barware is at a 10% savings. Stock up now to make your bar the best, ready to go for all your holiday entertaining. And do shop for great gifts for your friends, coworkers, and family. While you're here, stop by our kiosk and register to win the November gift basket full of barware.
Here's a basic non-alcoholic recipe for a pitcher of Holiday Cheer Punch. You can easily adapt it by adding your favorite liquor, brandy, or liqueur. Feel free to experiment!
Blend:
1 qt. cranberry juice
1 cup sugar (or to taste)
2 cups orange juice
1 cup pineapple juice
¾ cup lemon juice (fresh is best)
Add just before serving:
2 cups chilled ginger ale
1 pint sherbet (optional)
Cheers to you this Holiday Season. Please stay tuned for upcoming events, savings, and promotions in Gourmet Galeria. We're planning lots of fun and surprises you won't want to miss.
Olivia F.
Gourmet Galeria