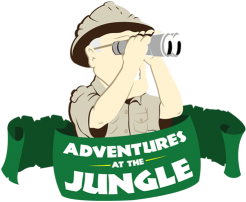 Do Mother's Day gifts leave you stumped? Or keep you up at night, scouring the web for a gift that your mother will adore? Then look no further than Jungle Jim's Gourmet Galeria: the largest cookware store in the area that happens to be inside the coolest grocery store around! Shop our special Mother's Day selection for presents that are guaranteed to outshine your siblings' gifts and make you the favorite once and for all.
Up until Mother's Day, all of our tagines are on sale for twenty percent off their regular prices! This is a great opportunity to get your hands on a classic, versatile, and beautiful piece of cookware and serveware. Not everyone is accustomed to cooking with tagines, so let me tell you a little bit about them. A tagine, or tajine, is an earthenware pot that is traditionally used in Northern Africa and the Arabian Peninsula. The tagine functions like a small, slow-cooker oven to retain moisture and cook food evenly. The tagine consists of two parts: a base that can be used directly on the stove, like a pan, and a dome-like cover that traps moisture and heat. Food cooked in a tagine is exceptionally flavorful, moist, and guaranteed to impress. You can use these in the oven or on a stovetop.
We're also featuring our Mason Cash mixing bowls with a sale price of twenty percent off! These gorgeous, colorful bowls are known for their practicality and classic design. The bowls have been in use since 1901 and still hold an important place in kitchens across the nation. In over 100 years, the design has never changed and the bowl has become a proven staple. These are great for a multitude of functions and are so simple to use and clean.
Not what you're looking for? Lucky for you, we also offer competitive pricing on our 4.5-quart Le Creuset Dutch Ovens. As anyone who's earned their apron can attest, Le Creuset is a gold standard for cookware. Operating for over 90 years, their cookware and bakeware are widely used by experts and well-loved for its proven durability and cooking precision. Le Creuset products are extremely durable, so much so that they often last for generations and become cherished family heirlooms.
What's more, Le Creuset pieces produce high-quality food that cooks evenly and perfectly every time. The lids are designed to trap moisture and seal in flavor, so Le Creuset produces moist, flavorful, and delicious food every time without fail. This is because the colorful pots and pans are actually made of cast iron. Cast iron has long been recognized as the best cookware material, but cast iron equipment requires a great deal of care and upkeep. This can be intimidating and causes many home chefs to turn to other options. However, Le Creuset makes it easy to cook with cast iron! The porcelain enamel coating is safe for food and, with normal use, never chips or cracks. The coating makes clean-up easier than ever, ensures that the cast iron will never rust, and it looks beautiful, as well.
If none of these items are quite your cup of tea, don't worry! Gourmet Galeria is the largest cookware store in the area, and we have plenty to offer. We have over 2,000 kitchen gadgets on our unique Gadget Wall, so you're sure to find something that is right for your mom. We always stock a unique selection of teapots, tea cups, and kettles, and any of these make a great gift, especially when paired with a new tin of tea from our expansive international tea selection. All in all, Jungle Jim's Gourmet Galeria is the premium shopping spot for any kitchen accessory you need. With Jungle Jim's huge assortment of groceries and Gourmet Galeria's expansive range of kitchen products, this is your one-stop shop for anything food- or kitchen-related.
So, if your mom loves to cook or bake, stop by our Fairfield or Eastgate locations to shop our great prices and to find a gift that will last for years to come. That way, Mom will be reminded of your gift (and how great you are) every time she cooks a meal! Look out brothers and sisters, here comes a new favorite.
Your friends at the Gourmet Galeria
P.S. If you shop with us for Mom's gift, take a photo of her opening the present and send it to us! We'd love to see your photos and testimonials, so Tweet at us on Twitter, tag us on Facebook, or slide into our DMs!