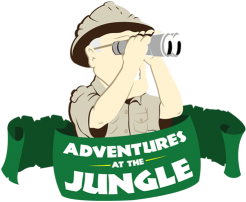 Have you heard? Jungle Jim's International Market sells CBD oils, also known as hemp oil concentrates. These are high-grade oils that are derived from hemp plants and can be used to treat inflammation, curb stress and anxiety, and improve motor skills. Many patients suffering from chronic pain have found relief by incorporating CBD oil into their treatments. And in fact, for some children with epilepsy, CBD oil provides relief from seizures when other treatment options fail. Of course, always consult your doctor if you have ongoing health conditions and are thinking about using CBD oil as a medicine. But if you're interested in occasional use to reduce stress or your doctor has already given you the go-ahead, come on over to Jungle Jim's and our specialists can answer your questions and help you choose the right product.
We're pleased to offer several varieties of CBD oil, but we're especially excited about our partnership with Queen City Infusion. Located right here in Cincinnati, Queen City Infusion produces CBD oil using organic hemp extract. They are committed to absolute transparency and they test their products for a variety of bacteria, heavy metals, pesticides, and other unwanted compounds. They even post the test results on their website for everyone to view! This is a great company producing exceptional products, and we are proud to house their oils at Jungle Jim's Eastgate.
The other company we'd like to spotlight is Jing Botanicals. Jing produces artisan CBD oils that are high-quality and extremely reliable. This is because Jing's oils are made from the same plants every time! They only use plants from a single farm in Southern Colorado, which is located at the base of the Culebra Peak. Here, hemp plants are raised organically without pesticides or herbicides in a high-altitude environment. This makes for a very reliable product. There is minimal variation between batches, so you'll get the same dose of CBD every time.
Lastly, I want to tell you about a strain of hemp called Charlotte's Web. This is a hemp cultivar that was crafted specifically for a little girl named Charlotte. Charlotte was diagnosed with Dravet Syndrome, a chronic condition that causes uncontrollable seizures, and was not getting relief from prescribed medications. In fact, the medications were causing adverse side effects and soon she was out of options. Charlotte's doctors had done all that they could, but Charlotte was still having hundreds of seizures a month, sometimes as frequently as every fifteen minutes. That's when her mother heard about the benefits of hemp and decided to give it a try. Charlotte's family partnered with the Stanley brothers at CW Hemp to create a unique strain of hemp with an extremely high CBD content. After Charlotte's first does of Charlotte's Web CBD oil, she was seizure-free for hours! It was a miracle for her family. Since then, Charlotte's Web has been used to help other patients with Dravet Syndrome. Its high CBD content also makes it a top choice for those looking to use hemp oil medicinally.
If you regularly use CBD oil or are a curious first-timer, don't hesitate to stop by Jungle Jim's Eastgate and visit us in the Natural Foods department. Our team of experienced personnel are very excited about these products, and we'd love to answer your questions!
Sincerely,
Your Friends at Herb 'N Jungle