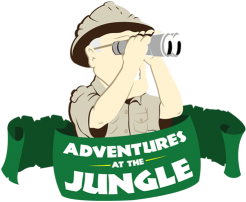 Holidays at the Jungle – Time Is Running Out to Save at Gourmet Galeria!
Back to feed
The clock is going tick-tock, tick-tock as we quickly approach Christmas, then New's Year's Day and 2018. Gourmet Galeria wants to remind you of some fantastic savings while you still have time to shop these power buys.
Fagor Lux Electric Multi-Cookers (recommended by Good Housekeeping and America's Test Kitchen). Enjoy the endless choice of recipes that go from cooker to table in minutes!
Reg. Price Sale Price
4-Quart $109.99 $79.99
6-Quart $139.99 $99.99
8-Quart $169.99 $129.99
Magafesa Practika Stove-top Pressure Cookers. Lowest prices, top-quality, 10-year warranty, 18-10 stainless steel make this traditional pressure cooker a winner!
Reg. Price Sale Price
3.3-Quart $79.99 $59.99
6.4-Quart $109.99 $69.99
8.0-Quart $129.99 $79.99
Wusthof 7-piece Build-a-Block Knife Set. Let our team help you select 4 Wusthof Classic knives from a selection that best suits your culinary needs. Add these to the 13-slot block with sharpening steel and pull-apart scissors for a fine cutlery set still forged in Solingen, Germany. Your personal Build-a-Block is available for only a short time at the awesome retail of $249.99 ($329.99 value). What a best-ever gift!
Don't wait out these buys. Father Time has a deadline for these top-quality kitchen additions.
Thanks to so many of you who attended our Demo event on Dec. 9 and congratulations to all who won some fabulous prizes!
From our team to your home, we send our warmest wishes for your family and friends as you gather to celebrate the holidays.
Olivia F.
Gourmet Galeria