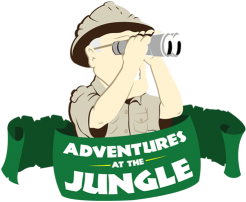 I don't know about you, but, as for me, February seems to have flown by even faster this year.
We will be drawing the winner for this month's Tea Accessory Basket in the next few days. Drop by and register through this Wednesday if you haven't signed up at our kiosk yet.
Our March promotions will make you hop into Gourmet Galeria. Once again, spend $50 in Gourmet Galeria and receive a hand-painted Polish Pottery Easter Egg as your gift with purchase. You will also get to pick an egg from the Easter Basket. Each egg has a savings coupon (savings up to 30%) for your April purchases in Gourmet Galeria. Electrics are excluded.
During your March shopping trips to the Jungle, be sure to register for Gourmet Galeria's March promotion – a basket packed with egg accessories, naturally. This is the time to expand your egg-prepping tools and save 10% on egg poaching tools, egg slicers, gimmicky egg molds for the little ones, egg rings, and lots more. A special treat at our house is eggs Benedict. We've been enjoying them with a variety of finishes – spinach, different cheeses, guacamole, sliced avocado, hollandaise sauce accented with sriracha or other flavors, crispy bacon, tomato, arugula, toasted ciabatta bread. It's fun to create "outside the box."
Speaking of eggs, our March giveaway is a basket full of egg-cessories. Register at the Gourmet Galeria kiosk anytime in March. Don't miss out.
Olivia F.
Gourmet Galeria