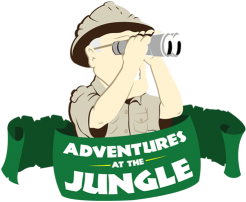 Ice cream. The quintessential summer treat. Beloved of children and adults alike, ice cream is a key component to summer fun! We have it at the pool, at the amusement park, and I'm personally guilty of keeping a pint (or two or three) in my fridge at all times. That's why we decided to make June Ice Cream Month at Gourmet Galeria! Throughout the month of June, all ice cream gadgets, scoops, and molds are 10% off.
Ever spend five minutes trying to jam your metal spoon into a pint of hard ice cream while ten of your family members are staring you down? Do they outstretch their plates of birthday cake, just waiting for you to finally scoop that ice cream, serve some Choco Mint Chip, and let everyone enjoy their dessert while the birthday boy opens presents? Yeah, that happens to all of us. That's why you probably need an ice cream scoop. It's one of those things that we never think to buy, but when we need it, we really need it. Well, let this serve as your reminder: come to Gourmet Galeria to get a great, durable ice cream scoop on sale.
And while you're here… why not pick up some popsicle molds for 10% off the regular price? Whether you buy them for yourself, as a gift, or for your children, our popsicle molds are fun ways to make your own frozen treats without the calories or high sugar content of store-bought pops. We have sword-, bird-, tiki-, and even zombi-shaped popsicle molds! These are a lot of fun, easy to use, and allow you to have a guilt-free treat whenever you want! Just mix up your favorite fruits and juices (or whatever you want!), pour into the molds, and freeze.
We want you to have a great summer, and we know that great summers don't happen without ice cream. That's why we want to see you at Gourmet Galeria for Ice Cream Month! Scoops, molds, slushie makers, ice cream tubs, you name it. If it's ice cream-related, it's 10% off. Luckily, we also have one of the most comprehensive ice cream selection around in our frozen groceries department, so take our advice: grab a scoop, choose your favorite pint, and start enjoying the summer!