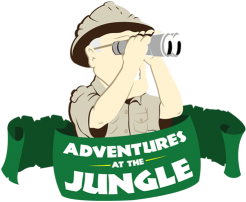 Posted: 2/27/2020
Categories: Wine

A Taste of Spring…Carpe Vinum!
Regions of the world have developed wine styles that fit with the particular cuisines of the people who live there. At Jungle Jim's International Market, we offer the most elegant wines and foods all under one gigantic roof. That unique perspective gives our wine specialists the ability to try a rare cheese or authentic preparations of regional cuisines regularly.
The phrase "Grows with, goes with" is at the heart of food and wine pairings. Wine, while it is a beverage, it is also an essential aspect of the meal as well, improving digestion and the actual flavors of many dishes. Tomatoes and seafood love acidity, hearty beef, and steak entrees are better with firmer tannins, and of course, the love affair between chocolate and wine is well known.
So seize the wine with mind, hands, heart, and soul.
---
Tornatore Etna Bianco | 2018
Sicily, Italy
Retail
$24.99
Floral and intense, the 2018 Tornatore Etna Bianco is fermented in 100% stainless steel and is a perfect example of a Mediterranean wine that combines the fleshy ripeness you enjoy with the crisp acidity and minerality of a well-made wine. Serve with Polpettone di Melanzane (eggplant loaf).
---
Velenosi Ludi Offida Rosso | 2014, Montepulciano d'Abruzzo, Cabernet, and Merlot
Abruzzo, Italy
Retail
$64.99
An amazing red wine that combines the best elements of the component grapes to create a regional red wine that shows ripe red fruits, dried oregano, tobacco leaf, a touch of graphite, firm yet elegant tannins, and a perfectly bright and silky finish. Perfect with Osso Buco (Veal shank).
---
Mar de Viñas Albariño | 2018
Rias Baixas, Spain
Retail
$15.99
Light and refreshing. Shows notes of lemon and lime, crushed stone, and zippy acidity. Grown right next to the Atlantic Ocean! Will pair perfectly with shellfish and octopus!
Rated 90 points International Wine Report
---
Domaine Drouhlin, Oregon Dundee Hills | 2016 Pinot Noir
Willamette Valley, Oregon
Retail
$44.99
Silky smooth and sexy Pinot Noir from Oregon. Black cherry, cranberry, and slight chocolate keeping in check with medium tannin and mouth-watering acidity. Will pair exceptionally well with a nice salmon fillet.
Rated 96 points James Suckling
---
Marietta Gibson Block | 2016 Syrah
Mendocino, California
Retail
$36.99
Big and powerful Syrah from Mendocino!! Rich dark fruit paired with smoky, spicy flavors. Silky tannin and just enough acid make for a perfect food wine. Pair with a rack of wild boar or other game.
Rated 95 points Antonio Galloni
---
Lamole di Lamole Chianti Classico Riserva | 2015
Tuscany, Italy
Retail
$24.99
Very traditional, and rustic Chianti. Red fruit is the star but balanced with earthy flavors of mushroom and spice. Extended oak aging smooths and rounds out the palate. Enjoy with Rabbit Cacciatore.

Rated 92 points James Suckling

---
Hakutsuru Junmai Daiginjo Sake
Kobe, Japan
Retail
$29.99
Daiginjo is one of the highest quality sake using rice that was polished at least 50%. Made from only water, rice, koji, and yeast. The result is an ultra-smooth sake packed full of dry, crisp, and floral notes. Try with your favorite sushi roll.
---
Catena | 2017 Malbec
Mendoza, Argentina
Retail
$19.99
One of Jungle Jim's all-time favorite Malbecs! Big and balanced. Red and blue fruit play nicely with one another. Undertones of leather, tobacco, and allspice make for a superior Malbec for the price! Pair with Argentinian beef skewers with chimichurri.
Rated 93 points James Suckling
---
At Jungle Jim's International Market, we try to bring the world a little closer to you one glass at a time. We hope you enjoyed learning about acidity in your wine!
As always, check us out at Junglejims.com and visit our Facebook page to learn about our upcoming events. Stay tuned for our next episode, as you never know where we'll take you next!
Cheers!
Your Friends in the Jungle Jim's Wine Department