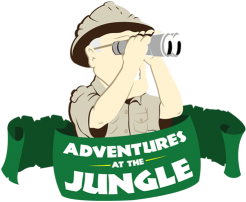 Last weekend, we staged our long-anticipated Taste of the Jungle festival at Jungle Jim's Eastgate and it was a huge success! On behalf of all of us at Jungle Jim's International Market, thank you for making Taste of the Jungle a fun, family-friendly event that everyone was able to enjoy.
Taste of the Jungle is Eastgate's biggest sampling show, with over 50 sampling stations and hundreds of products to try. It's the ultimate "try and buy" experience and it's always free! This year we had a wealth of fun activities planned, and we're pleased to report that everything went off without a hitch! We toasted the grand opening of our new Kombucha Bar, staged a Cinco de Mayo party at the Paradise Pavilion, celebrated Taiwanese culture with kids' crafts, and, of course, tasted delicious food!
This year we added a fun new component to Taste of the Jungle: our Tasting Passport! Stamps were available in each section, and participants that completed the Passport by collecting all of the stamps were able to enter a drawing to win a gift basket. Congratulations to our winners!
We'd also like to offer our gratitude to the vendors that participated in our sampling show. We appreciate your enthusiasm for your products and your willingness to help our customers. Your partnership with us makes Taste of the Jungle a first-class festival, so thank you for your participation and we look forward to working with you again!
Most of all, thank you so much to all of our beloved customers, friends, and community members. Your ongoing support allows us to keep providing fun, family-friendly events. Thank you for spending your Saturday with us. We had a lot of fun and we hope you did, too!