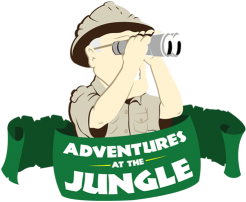 Posted: 8/1/2018
Categories: Wine

Who doesn't like dessert? Here at Jungle Jim's we pride ourselves on our great variety of wines, and sweet wines are no exception. These bottles are very hard to find and quite delicious. Go ahead and indulge your sweet tooth with these highly exclusive sweets!
---
Graham's
40 year Tawny Port
Douro, Portugal
Retail: $179.99
What a treat this is! Big and opulent, this wine begins with tastes of fig, raisin, and dates. Finishes long with touches of coffee and dark chocolate. A great alternative to the more expensive vintage ports.
96 points ~ Wine Spectator
---
Château Suduiraut
2008 Sauternes 1er Cru Grand Cru 3lt.
Bordeaux, France
Retail: $299.99
From one of the premier Sauternes houses! This is a once in a lifetime chance to buy a double magnum of Sauternes for only $299.99! Rich and sticky with ripe peach and lemon, the focused acidity cuts through the sweetness to leave your mouth watering! A true gem!
94 points ~ Robert Parker
---
Dow's
Vintage Port 1997
Retail $89.99
With the spicy sweet notes of fig and fine wood presented with a velvet style and plenty of power, this great "Vintage" style port from the famed Dows is a great value! The perfect way to cap a meal, linger in discussion, and appreciate time with this lovely wine.
94 points ~ Wine Enthusiast
---
Alvear Pedro Ximenez
"1830" Solera"
Retail $199.99
What can be said about a wine produced from a "Solera" that started in 1830 and only produces 1200 bottles every 2 years? Concentrated sweet flavors of caramel, five spice, cinnamon, and rich coffees are released in this decadently rich and velvety wine. This is a concentration of age, grape, and generational wine making skills.
97 points ~ Robert Parker Wine Advocate