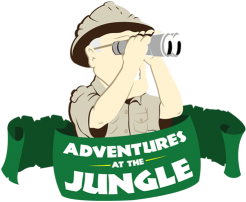 Posted: 5/31/2018
Categories: Wine

Italian wine is one of our absolute favorites here at Jungle Jim's, especially from our extensive Reserve Cellar! From the Veneto, Tuscany, Piedmont, and more, the Italians are master craftsmen when it comes to excellent wine. We've chosen three wines from Tuscany and one from Piedmont this month. Tuscans are known for their high concentration of Sangiovese (i.e. Chianti). Blended with Cabernet and Merlot, these "Super Tuscans" are on another level! The renowned Brunello di Montalcino is also rooted in Sangiovese, but a different clone, Sangiovese Grosso, is preferred. Bolgheri is the Bordeaux of Italy. Only growing the traditional varietals from France. Up north in Piedmont, Nebbiolo is king and produces some of the biggest wines in the world. Barolo and Barbaresco are known as the King and Queen of Italy, and are some of the most complex wines to be found.
Luce Della Vite
2012 Toscana
Tuscany, Italy
Jungle's Price: $323.99 LIMITED
Made by the famous Frescobaldi family in Montalcino. Sangiovese and Merlot blend that is bursting with currant, plum, and warm baking spices. Medium tannin and medium high acidity makes this a great wine for today and better further down the line!
93 points ~ Robert Parker
---
Bolgheri Superiore Ornellaia
2012 Bordeaux Blend
Bolgheri, Italy
Retail: $224.99 LIMITED
Lush and polished! Dark fruit, earthy notes, and spice combine for a truly exuberant wine. May be a little young now but will age gracefully!
97 points ~ James Suckling
---
Antinori Tignanello
2014 Tuscan Blend
Tuscany, Italy
Retail: $114.99 LIMITED
One of the most iconic Tuscan blends! Tignanello delivers aging in 2014. Big, rich, and spicy. Notes of blackcurrant, cherry, and anise all tangled up in oak and leather. Always a favorite!
97 points ~ Antonio Galloni
---
Bruno Rocca Rabaja
2010 Barbaresco
Piedmont, Italy
Retail: $109.99
At peak maturity right now! Bruno's Rabaja is sleek and subtle showcasing ripe raspberries, truffle, and licorice! Sexy and polished!
97 points ~ Robert Parker