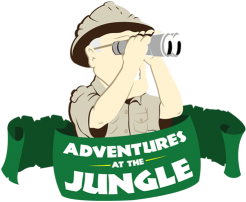 Posted: 4/30/2018
Categories: Wine

Everyone loves the wines produced in Napa Valley and Sonoma County, but there are a few that are hard to come by and are in extremely low production. These select few wines have inherited the name "Cult Wines." Here at Jungle Jim's we are proud to offer a great selection of these small-production gems. Because of who we are, procuring the Cult Wines is one of the best parts of our job. Unless you're prepared to spend time on long waiting lists, most of the Cult Wines are simply not available. These wines took a great amount of time and attention to acquire, so selecting just four of these beauties was arduous and exciting at the same time.
Lail Vineyards Mole Hill
2012 Cabernet Sauvignon
Howell Mountain, California
Jungle's Price: $323.99 LIMITED
One of the best Cabernets found on Howell Mountain! Only produced from exceptional vintages.  Mole Hill is very small case production hovering around 200 cases. Big and opulent with notes of black fruit and allspice with a tannic grape that will continue to evolve with years of bottle aging.
---
Amuse Bouche
2013  Napa Valley Red Blend
Rutherford, California
Retail: $304.99 LIMITED
Heidi Barrett's gem! 96% Merlot and 4% Cabernet Franc. Subtle and sexy exuding with coffee, dark chocolate, and ripe black cherry. Layered and magical. Great now but will age tremendously!
95 points ~ James Suckling
---
Verite La Muse
2013 Bordeaux Blend
Sonoma County, California
Retail:  $391.99 LIMITED
Mimicking the grand wines of Pomerol. Verite produces the best Merlot in California. La Muse is a blend of 89% Merlot, 8% Cabernet Franc, 3% Malbec. Full-bodied and lush with flavors of black cherry, currant, graphite, and just a touch of chocolate. Beautiful and decadent!
100 points ~ Robert Mondavi
---
DANA Helms Vineyard
2014 Cabernet Sauvignon
Rutherford, California
Retail: $554.99
Full-bodied, firm, and gorgeous. 100% Cabernet aged for 22 months in new French oak. Bursting with ripe red fruit, graphite, and earthy forest floor. A bit tight now but will soften with bottle age. 200 case production.
98 points ~ James Suckling