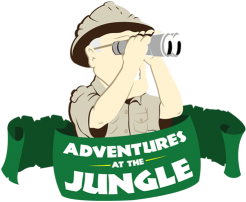 Posted: 3/21/2019
Categories: Wine
Pinot Gris vs. Pinot Grigio. For those that do not know, the grape is Pinot Gris, and for all intents and purposes, Pinot Grigio is the Italian name for the grape. And while Oregon Pinot Gris must be labeled Pinot Gris (because the vineyard cuttings are descended from Alsatian vineyards), California Pinot Gris can be labeled either. Yet, we here at Jungle Jim's have a few go-to of both:
---
Montinore
Pinot Gris 2016
Willamette Valley, Oregon
Retail: $12.99
Demeter-certified biodynamic, this light-bodied white is delicate and floral with touches of Bartlett pear and fresh apricots.
---
Luisa
Pinot Grigio 2016
Friuli-Venezia Giulia, Italy
Retail: $19.99
Herbaceous and light, this crisp white wine delivers salted peaches, melon, and white grapefruit notes.
---
Peter Zemmer
Pinot Grigio 2017
Alto-Adige, Italy
Retail: $14.99
Clean and laser-focused. Fresh pear, wet stone, and zippy acidity.
---
Lemelson Tikka's Run
Pinot Gris 2016
Willamette Valley, Oregon
Retail $22.99
Small production, but big on flavor! Melon, apple, and citrus zest. Mineral backbone of broken sea shells and chalk. Great example of what Oregon Pinot Gris is all about!