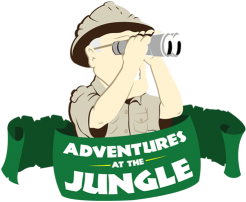 Posted: 11/27/2018
Categories: Wine
The holidays suggest celebration, and what has always been synonymous with celebration is sparkling wine. Whether it's Champagne, Cava, Prosecco or sparkling wine from anywhere else in the world, the geeks here at Jungle Jim's Wine Department have you covered.
---
Pol Roger
Brut Champagne
Champagne, France
Retail: $65.99
Classic Champagne! Yeasty and bready. Crisp and fruity with acid to spare.
92 Points ~ Wine Spectator
---
Maison de Grand Esprit L'Etre Magique
Cremant de Bougogne
Burgundy, France
Retail: $19.99
Bone dry with a nice zip!  Great minerality and saltiness coming from the Bay of Biscay.  Apricot and fresh peach liven up a stone-driven wine.
90 Points ~ Decanter
---
Lucien Albrecht
NV Cremant d'Alsace Brut
Alsace, France
Regular Price $29.99
Jungle's Price $19.99
Yeasty hints of buttered brioche and notes of green apple and pear with a touch of almond, this is a great value in French bubbles.
92 Points ~ Decanter
---
Argyle
2014 Vintage Brut
Willamette Valley, Oregon
Retail $21.99
Stunning sparkling wine from Oregon, there's crisp stone fruit from the Chardonnay and hints of red berry notes from the Pinot Noir. A terrific sparkler for the Holidays.
91 Points ~ Wine Spectator