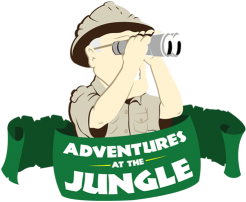 Posted: 12/27/2018
Categories: Wine
Those of us who survived the 80's know the song well: Do you come from a land down under? When women glow and men plunder?" Men-At-Work is where our minds go when we start talking about wines from Australia. Yet the mention of the Southern Hemisphere and bold red wine, and you must include Chile, Argentina and even South Africa. Our experts wrangle some terrific reds from south of the Equator you should definitely try out.
---
Anthonji Rupert
2013 Optima
Franschhoek, South Africa
Retail: $34.99
A big, bold red blend of Cabernet Sauvignon, Merlot and Cabernet Franc; full-bodied with chewy tannins and dark red fruits.
92 pts. ~ James Suckling
---
Penfolds
2014 Shiraz Bin 128
Coonawarra, Australia
Retail: $32.99
Rich, bold, dense red with dark plums, black raspberries, chocolate, and baking spices. An incredible effort from Penfolds.
90 pts. ~ Wine Spectator
---
Matias Riccitelli Tinto de la Casa
Malbec
Lujan de Cuyo, Argentina
Regular Price $33.99
Jungle's price $32.99
A new Malbec to the Jungle that has taken all of us by storm!  Sharp acidity with notes of ripe blackberry, clove, and allspice.
93 pts. ~ James Suckling
---
Torbreck
2014 The Steading
Barossa Valley, Australia
Retail $34.99
A "GSM" blend unique to Australia ( Grenache, Shiraz, Mataro).  Rich, full-bodied, and Rhonesque. Black fruit, cigar box, dried mushroom dominate the palate.  Long and juicy finish. Always a favorite!
91 pts. ~ Wine Advocate