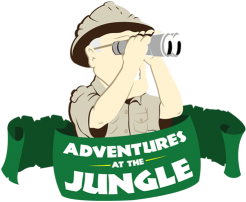 Posted: 5/31/2018
Categories: Wine
What goes great with the summer? Burgundy! The finest Pinot Noir and Chardonnay in the world come from this beautiful area covering 29,500 hectares in Eastern France. Viticulture in the area dates back to the second century when the Romans conquered the Gauls. Though thought of as very expensive wines, there are more affordable Burgundy wines that are delicious in their own right. We have picked four wines of varying style that represent the terroir of Burgundy. Please enjoy.
Boyer-Martenot Bourgogne
2015 Aligote
Burgundy, France
Retail: $16.99
Burgundy Aligote is an often overlooked white grape that is a touch lighter than Chardonnay. Boyer-Martenot captures the essences of Aligote with notes of fresh peaches and apricots. Subtle acidity keeps everything in check. Great aperitif!
---
Capitain-Gagnerot Hautes-Côtes-de-Beaune Les Gueulottes
2016 Chardonnay
Burgundy, France
Retail: $34.99
100% Chardonnay from the Cotes-de-Beaune. Big and lush with notes of white flowers on the nose. Citrus, melon, and slight minerality are rounded in smooth, oaky notes. Beautiful representation of White Burgundy.
---
Maison Roche Bourgogne Vielles Vignes
2015 Pinot Noir
Burgundy, France
Retail: $19.99
Sourced from the Cotes du Beaune and the Cotes du Nuits, this Pinot Noir vines up to 90 years in age. Very vibrant and playful. Black cherry, tart raspberry, and Bourgogne funk shine through. Bright acidity and soft tannins make this beauty ready to drink now.
---
Domaine Forey Pere & Fils Vosne-Romanee
2014 Pinot Noir
Burgundy, France
Retail: $76.99
Vosne-Romanee is located on the northern side of Vosne bordering the mighty Vougeot. Spirited ripe raspberry, cola, and just a touch of spice make for an exquisite Pinot. Enjoy now or cellar for another 5+ years.
90 points ~ Vinous Antonio Galloni