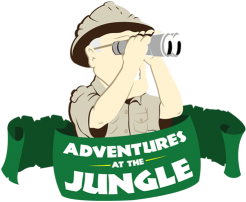 Posted: 4/30/2018
Categories: Wine
The Rhone is full of exemplary wines that range in price. From economical everyday table wine to some of the most expressive reds and whites in the world. The primary red grapes are Syrah and Grenache. Both are perfect pairings for your Spring Grill Outs! For this month's Expert Picks, we highlight a great range of the Rhone that will show off the vast versatility of the Valley.
Alain Jaume Grand Veneur
2016 Cotes du Rhone Blanc
Rhone Valley, France
Retail: $16.99
Grown in the Northern region of Chateauneuf Du Pape. The Grand Veneur Cotes du Rhone Blanc is comprised of 50% Roussanne, 40% Viognier, and 10% Clairette. Very mineral-driven with pretty notes of stone fruit and roasted almonds. Great for porch drinking or with light fare.
---
Domaine La Fond
2016 Roc-Epine Tavel  Rosé
Tavel, France
Retail: $19.99
It's not only Provence that produces the great Rosés in France. Tavel is a Rosé only AOC using Grenache, Syrah, and Cinsault out of the southern Rhone. Bright pink in color and offering a little more weight for a Rosé. Cherry and strawberry and just a touch of spice combine to produce a fantastic Rosé.
90 points ~ Vinous
---
Jean-Louis Chave Selection
2014 Croze-Hermitage Silene
Croze-Hermitage, France
Retail: $31.99
Big, meaty, and full of spice. The Silene is non-traditional hillside fruit grown in granite soil. The Syrah is full of rich currant, fig, and pencil lead. I cannot think of a better pairing for ribs off the grill than this Croze-Heritage!
90 points ~ Wine Spectator
---
Château Beaucastel
2015 Châteauneuf  du Pape
Châteauneuf du Pape, France
Retail: $89.99
The King of Southern Rhone. Made with all 13 permitted varietals! Deeply layered with classic blueberry pie, smoked meat, and barnyard elements. Château Beaucastel is the definition of what Châteauneuf du Pape is all about!
97 points ~ James Suckling