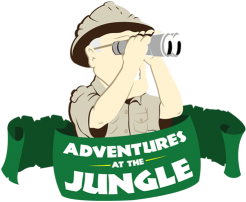 Posted: 9/27/2018
Categories: Wine
Who doesn't love a big California Cabernet? Cabernet Sauvignon pairs well with most meat-centered meals, it's easy to drink, and its versatility makes it a favorite of the wine staff here at Jungle Jim's. Napa Valley is often called the adopted home of Cabernet Sauvignon, and this is where many of the best Cabernets hail from. We've included some Napa Valley wines on our list, but we've also decided to highlight a monster of a wine from Paso Robles! Give some of these wines a try and enjoy California's treasure: the Cabernet Sauvignon.
---
Salvestrin
2014 Cabernet Sauvignon
Saint Helena, California
Retail: $59.99
Produced in the esteemed Crane Vineyard, this Cabernet is aged in 60% new French oak for 22 months, which results in a sultry and elegant wine. Rich blackberry and cherry notes are enhanced by a toasty and slightly spicy finish for a monster of a Cab!
92 points – Wine & Spirits
---
Austin Hope
2015 Cabernet Sauvignon
Paso Robles, California
Retail: $49.99
Big and brooding, this Cabernet from Austin Hope in Paso Robles delivers massive notes of blackberry with a little licorice and spice. Wine Enthusiast gives this one 97 points, and at this price point this highly-rated wine is a steal!
97 points – Wine Enthusiast
---
Scattered Peaks
2015 Cabernet Sauvignon
Napa Valley
Retail $49.99
The Scattered Peaks 2015 Cabernet is a brand new project from winemaker Joel Aiken (BV). Lush and fruit-forward, this wine is full of blackberry jam flavors with hints of anise and dark coffee.
97 points – Decanter Magazine
---
Beaulieu Vineyards
2015 Rutherford Cabernet Sauvignon
Rutherford, California
Retail $43.99
Staying true to its roots, the Beaulieu 2015 Rutherford Cabernet is rich and expressive with big tastes of Rutherford dust on the nose. Bright cherry and red fruit are out front but are rounded out nicely with good oak integration. A true Napa legend!
91 points – James Suckling