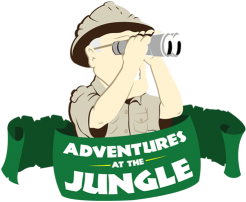 Posted: 3/28/2018
Categories: Wine
Ahh, Chardonnay, the great white varietal! Our enchantment with this grape rests in its ability to retain its character, no matter where it is grown. That's not to say there is only one Chardonnay style, quite the opposite is true. From linear and acidic to oaky and buttery, Chardonnay can vary greatly. Yet amazingly, with every style, from every region, the true purity of this adaptable grape can't be hidden. Indeed, there is a Chardonnay being produced to amaze every palate. The four wines highlighted this month come from all over the world and display the different wine styles built from the world's most popular varietal.
Hahn SLH
2015 Chardonnay
Santa Lucia Highlands, California
Retail: $19.99
Pear and honeysuckle with rich malo and striking acidity. Nutty sweetness and just a touch of oak round out his beauty from Nicky Hahn.
91 points ~ Wine Spectator
---
Lava Cap Reserve
2016 Chardonnay
Sierra Foothills, California
Retail: $22.99
Another beauty from an exemplary winery. This has classic California Chardonnay written all over it! Tropical fruit, butter, and all the oak you can handle!
92 points ~ Wine Enthusiast
---
Vina Cobos Felino
2015 Chardonnay
Mendoza, Argentina
Retail: $9.99
This Argentine Chardonnay is made by renowned winemaker, Paul Hobbs, and earned the rank of #81 in Wine Spectator's Top 100 Wines of 2016! This show-off is rich and creamy with heaps of apple, pineapple and citrus notes. Drink now!
92 points ~ James Suckling
---
Bouchard Pere et Fils
2015 Pouilly Fuissé
Maconnais, France
Retail: $25.99
Clean and crisp French Chardonnay. Perfectly balanced and pure with notes of apple and vanilla.
90 points ~ Wine Spectator