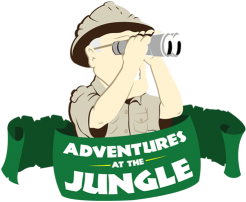 Posted: 3/21/2019
Categories: Wine
Argentina has become synonymous with Malbec, the old world grape variety from Bordeaux (sibling to Cabernet Sauvignon and Merlot) that has become Argentina's signature grape. Yet, there is more to Argentina than just Malbec and we have a few lined up from our team of cork dorks!
---
Humberto Canale
Pinot Noir 2016
Patagonia, Argentina
Retail: $13.99
Juicy, lively Pinot Noir. This great value Pinot Noir has medium tannins and bright fragrant notes of cherries and violets.
90 Points ~ James Suckling
---
Clos de los Siete
Red Blend 2014
Mendoza, Argentina
Retail: $24.99
This bold blend of Malbec, Merlot, Cabernet Sauvignon, Syrah, Petit Verdot, and Cabernet Franc is full-bodied, unctuous and rich with dark berries, bitter chocolate, and black peppercorns.
93 Points ~ James Suckling
---
Amalaya
Malbec 2016
Salta, Argentina
Retail $15.99
Grown a mile above sea level, Amalaya delivers every vintage. Typical Malbec notes of blueberry and spice with a nice hint of earthiness. Balanced acidity and tannin make this a great choice!
90 Points ~ Decanter
---
Zolo Estate
2015 Cabernet Sauvignon
Mendoza, Argentina
Retail: $20.99
Big and rustic. Blue fruit with smoke and spicy notes. Perfect for a nice juicy steak!
92 Points ~ James Suckling