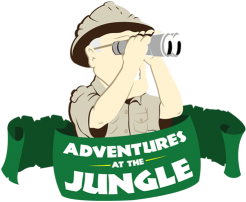 Wine Department: Over 90 Under $30 January 2019
Back to feed
Posted: 12/27/2018
Categories: Wine
When looking for a noble grape synonymous with America, one need look no further than Zinfandel. Though some malign the grape for its more pinkish incantations, Zinfandel is a noble grape through and through, and we've got some amazing suggestions to prove it.
---
Cline
2016 Ancient Vines Zinfandel
Contra Costa County, California
Retail: $16.99
Jungle Price: $12.99
#40 Wine Spectator Top 100 of 2018. Always a dynamite value in Zinfandel.
91 pts. ~ Wine Spectator
---
The Prisoner Wine Company
2016 Saldo Zinfandel
St. Helena, Califonia
Retail: $29.99
A killer Zinfandel full of jammy, juicy notes of blueberries, blackberries, chocolate and graham cracker.
90 pts. ~ Wine Enthusiast
---
The Federalist
2015 Zinfandel
Dry Creek, California
Retail $24.99
Big, plump and robust!  Blueberry jam, vanilla bean, and just enough spice to bring it all together.
90 pts. ~ Wine Spectator
---
Seghesio Sonoma
2016 Zinfandel
Sonoma County, California
Retail: $19.99
Seghesio continues to knock it out of the park will all of their Zin's.  The Sonoma is only the entry level zinfandel by name! Black and blueberry jam with a touch of cinnamon.
93 pts. ~ Wine Spectator