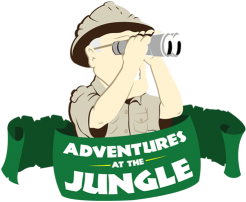 Posted: 5/29/2019
Categories: Wine
What could be better than a summer journey to France's wine country? Well, probably not much. But this lineup comes in a close second! Add some savoir faire to your summer cuisine with these beautiful summer reds. The south of France (Languedoc, Southern Rhone valley) is Mediterranean; warm, breezy, and sunny, this area produces wines that are perfect for Cincinnati's hot days. Bordeaux and Loire Valley are "Maritime" Atlantic coastal with big temperature changes (sun, then afternoon rain, and sun again), but this area is cooler than the south and favors more meat dishes. Burgundy in the north is "Continental" with cooler temperatures, an agrarian setting, and heavier dishes, so the wines need to have more "bite" to cut through the heavy flavors and complement the cuisine. Either way, there's something about French wines from all of these regions that make them perfect for summers in Cincinnati!

---
Château Paveil De Luze
Bordeaux 2015
Margaux, France
Retail: $29.99
2015 was a great vintage for Bordeaux, meaning that you can find incredible value within this vintage. Château Paviel De Luze is proof! Very in-your-face dark fruit upfront. Earthy notes permeate the midpalate with dusty notes. Finishes long with tobacco spice.

(Eastgate only)
91 Points ~ Wine Enthusiast
---
Domaine Lafond
Lirac 2014
Rhone Valley, France
Retail: $19.99
A blend of Grenache, Syrah, Carignan, and Mourvedre. Powerful and elegant at the same time! Plum and blackberry are at the forefront while great spice and cola notes shine through in the back. Oak aging brings beautiful notes of vanilla to the finish.

(Eastgate only)
90 Points ~ Robert Parker
---
Domaine de Pallus Chinon les Pensees Pallus
Cabernet Franc 2014
Loire Valley, France
Retail $26.99
The Domaine De Pallus is the definition of what Chinon should be! Deep and rich dark fruit, dirty notes of barnyard, and graphite. A great balance of tannin and acidity makes for a very enjoyable Cabernet Franc!

(Eastgate only)
92 Points ~ Wine Spectator
---
Gerard Bertrand Kosmos
Red Blend 2014
Languedoc Roussillon, France
Retail: $24.99
Unlike the other French reds featured this month, the Kosmos is made in a New World style with big fruit and tannin flavors. Strong flavors of blackberry cobbler and vanilla characterize this red. Sour cherry and licorice are present in the background while oak shines through in the finish.

(Eastgate only)
90 Points ~ Wine Spectator