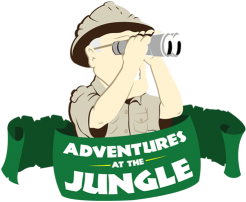 Posted: 4/30/2018
Categories: Wine
Picture a warm sunny weekend with time spent outside cooking on the grill. That is what late spring is all about! The best way to compliment these great dinners is a great, value-priced wine. California is full of fantastic value that critics love. The red blend style of wine harkens back to France with Bordeaux and the Rhone. Blending red varietals produce more approachable wines that are great with food or by themselves. Highlighted below are four fantastic wines under $30 that will make you backyard BBQ extra special this year.
Omen
2015 Red Blend
Sierra Foothills, California
Retail: $19.99
40% Cabernet Sauvignon, 40% Zinfandel, 20% Merlot. Big and unapologetic with stewed black fruit, licorice, and bitter dark chocolate. Perfect complement to anything coming off the grill!
92 points ~ Wine Enthusiast
---
Smith and Hook
2014 Proprietary Red
Central Coast, California
Retail: $19.99
Robust and ebullient. Very layered wine for this price point. Plum, blueberry, and cassis are merged together with milk chocolate and dried tobacco leaves. Great value out of the Central Coast.
90 points ~ Wine Enthusiast
---
Ancient Peaks Renegade
2013 Red Blend
Paso Robles, California
Retail: $19.99
Ancient Peaks have indeed created a Renegade with their blend of Syrah, Petit Verdot, and Malbec. Blending Rhone and Bordeaux grapes is often tricky but Ancient Peaks have it down to a science. Bold and spicy exhibiting black cherry, cola, and herbaceous notes.
93 points ~ Wine Enthusiast
---
Bonny Doon A Proper Claret
2014 Red Blend
California
Retail: $14.99
A kitchen sink of varietals! Bonny Doon consistently finds magic with this blend. Medium-bodied showcasing elderberry, cranberry, smoked meat, and cocoa. Fantastic wine with an even better price tag!
90 points ~ James Suckling