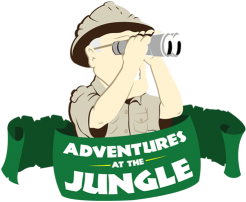 Wine Department: Over 90 Under $30 September 2018
Back to feed
Posted: 9/7/2018
Categories: Wine
Great wine is being produced in the Northwest! Though California often receives more than its fair share of attention, Washington is quickly producing outstanding Bordeaux and Rhone varietals. Washington vines receive more sun exposure than California vines, which results much bigger and more expressive wines. To introduce you to these fantastic varieties, we've chosen four of our favorite Washington wines to celebrate in this month's Over 90, Under $30!
---
Charles Smith
2016 Substance Cabernet Sauvignon
Columbia Valley, Washington
Retail: $14.99
Cassis, blackberry, pencil lead, and smoke! With all of this complexity for under $30.00, this has quickly become a favorite at Jungle Jim's!
93 points – Robert Parker
---
Mercer Estates
2014 Cabernet Sauvignon
Horse Heaven Hill, Washington
Retail: $19.99
Big and bold. Black raspberry and barrel spices are up front. Backed by forest floor and dusty notes. Long smooth finish.
90 points – James Suckling
---
Intrinsic
2016 Red Blend
Columbia Valley, Washington
Retail: $19.99
Medium bodied blend of Cabernet Franc and Malbec. Very balanced blend that coats the palate with notes of cassis, bluefruit, and a little barnyard funk.
94 points – James Suckling
---
Kiona
2012 Lemberger
Red Mountain, Washington
Retail: 15.99
An obscure German grape growing in the Red Mountain AVA in Washington? You bet! Lemberger prefers warm areas with ample protection from the wind, making the Red Mountain a great home for this light-skinned grape. Grown here since the 1970s, this grape produces light and refreshing wines that are ripe with sour cherry, elderberry, and dark chocolate flavors.
90 points – Wine Enthusiast