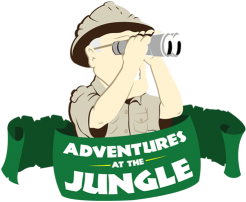 Posted: 3/30/2020
Categories: Wine

Springtime Wines 2020…"It's never so bad that serving the right wine won't help"
Well, we had planned on talking about all the great ways to usher in warm Springtime weather with crisp whites, elegant reds, and how to pair those wines with spring cuisine in a party atmosphere with friends and family. The question is, how do we move forward with most social events on hiatus while we wait out the CoronaVirus? At Jungle Jim's we have the answer: The freshest ingredients, the best wine selection, and your imagination…snapchat video party…facebook facetime…we are social people, lets do what we can to maintain connections with friends & family!
---
El Enemigo, Adrianna Vineyard | 2017 Chardonnay
Mendoza, Argentina
Retail
$25.99
One of the outstanding white wines of the year, this stunningly complex Chardonnay combines ripe apple and pear notes, dense citron lemon, racy acidity, and Chablis like salinity but with a whiff of lightly buttered honey. Perfect with chargrilled Chilean Sea Bass or King crab and drawn butter.
Rated 98 points ~ James Suckling
---
Gamble Vineyard | 2018 Sauvignon Blanc
Yountville, Napa Valley
Retail
$24.99
A fresh and lively expression of Sauvignon Blanc that is fermented in a mix of French oak barrels and stainless steel resulting in a white wine that delivers the best of both old and new world. Minerally slate, meyer lemon, and a bouquet of florals. Arugula salad with a raspberry vinaigrette and a sprinkle of Marcona almonds would be amazing!
Rated 93 points ~ Wine Enthusiast
---
Calera de Villiers & Ryan Vineyard | 2016 Pinot Noir
Mount Harlan, California
Retail
$69.99
Both wines are aged for 17 months in French oak, 30% of which is first use, and show beautiful ripe blueberries, dried red cherries, cranberries, and fresh strawberries. The medium bodied palate has dried herbs and Italian charcuterie notes that finish with bright acidity. Food wise a platter of red wine washed goat cheese, baguette, herbed crackers, and fresh pears.
Rated 92 points ~ Robert Parker
---
Loveblock | 2018 Pinot Noir
New Zealand, Central Otago
Retail
$24.99
A Wine Spectator Top 100 value, the 2018 Loveblock Pinot Noir combines the structure and complexity of a quality red Burgundy with the vibrant cherry, raspberry, and spiciness of a top flight Willamette Valley Pinot. A classic match with a Filet Mignon cooked medium rare or a Tuna steak on the grill with asparagus.
Rated 93 points ~ Wine Spectator
---
Vigneti Di Foscarino | 2016 Soave Classico
Verona, Italy
Retail
$24.99
An amazing springtime white wine from Verona, made from 100% Garganega, shows an enticing bouquet of yellow wildflowers, stony flint, and a palate of lemon drop candy, almonds, and a touch of wet slate. As a lover of Veneto cuisine try a Scampi alla Veneziana con Polenta. A side of Prosciutto with melon would be fabulous.
Rated 93 points ~ Wine Enthusiast

---
Pewsey Vale Dry | 2018 Riesling
Eden Valley, Australia
Retail
$16.99
Bright and clean. Dried citrus and white flower notes dominate the palate. Finishes for days. Tremendous acidity leaves your mouth watering!. Bring on the spicy chicken pad tai for a great pairing.
Rated 94 points ~ James Suckling

---
CVNE Monopole | 2018 Viura
Rioja, Spain
Retail
$15.99
Light and racy. Apple and pear notes glide across the palate. Wet stone flavors clean the palate before the acidity takes hold. This budget friendly white will enhance any seafood dish. Try with grilled octopus.
Rated 89 points ~ Robert Parker
---
Skouras Saint George | 2016 Aghiorghitiko
Nema, Greece
Retail
$15.99
A great mix of fresh berries and spice. Blackberry and clove are the main flavor contributors with a touch of black pepper in the finish. Put a slight chill on the bottle and enjoy with Chicken Saag.
---
At Jungle Jim's International Market, we try to bring the world a little closer to you one glass at a time. We hope you enjoy our spring home wine pairing suggestions, and look forward to seeing you at the Jungle very soon.
As always, check us out at Junglejims.com and visit our Facebook page to learn about our upcoming events. Stay tuned for our next episode, as you never know where we'll take you next!
Cheers!
Your Friends in the Jungle Jim's Wine Department