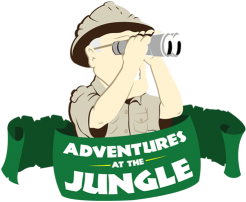 Posted: 7/25/2019
Categories: Wine

Fresh off the third installment of the Jungle Safari Wine Tour in Napa, we're excited to show off some of our favorites from stops along the way! The group, led by Eastgate Jungle Jim's Fine Wine Manager TJ and Sales Professional Michael, hosted a group of 20 customers on a whirlwind seven-day tour of San Francisco and Napa Valley.
Touring 13 vineyards and wineries during our five days in the valley was daunting, but was fantastic fun! First, we stopped at Louis Martini's brand new tasting room. Martini is one of the oldest wineries in Napa and specializes in crafting world-class Cabernet Sauvignon. After enjoying ourselves there, we headed to the nearby Domaine Chandon, where the incredible bubbles cleansed our palates for the evening!
Day two took us to Cakebread Cellars to taste their famous Chardonnay, which was a welcome respite from the 104-degree heat! Cakebread rolled out the red carpet for us and gave us five-star treatment with a tour through the vineyard and garden followed by a spectacular tasting of the winery's only Cabernet in the barrel room. Lunch was enjoyed at the famous Gott's Roadside Stand, a must-have when in Napa Valley. Their hamburgers cannot be beat! We finished the day at Trinchero with massive Cabernet that we tasted in the cave under the winery. Escaping the 100-degree heat in the cave was a highlight of the trip!
On the third day, we kicked into high gear with three wineries in one day, beginning with the brand-new Prisoner Wine Company. Their service and line-up were absolutely top-notch and they were one of the most popular stops of the tour! Next up was the iconic Charles Krug Winery, which is the oldest winery in the valley. Not only were we served superb wine, but lunch was also included from their outdoor pizza oven. To top it all off, winemaker Peter Mondavi Jr. joined us for lunch and a toast! Truly a memorable experience! Afterwards, we finished the day high atop Diamond Mountain enjoying a vertical of Cabernet from my friend Peter Thompson and his Andrew Geoffery winery. Very limited and highly exclusive, this fabulous Cab was paired perfectly with an indescribable view of Napa Valley in a tasting that is next to impossible to get! Thank you, again, Peter!
Day four brought us to Howell Mountain for a trip to Burgess. A favorite of Jungle Jim's with ties to Miami University, Burgess was one of the first to farm on Howell Mountain and is a great source of vintage Cabernet in Napa. We were able to taste selections including current releases, 2008 vintages, and even a 1984! Continuing our jam-packed day, we headed to St. Supery in Rutherford, which was another highlight of this great trip. Their hospitality was unmatched and their reserve wines were delicious, as well new to me. Lunch was enjoyed at an unexpected spot: La Luna Taqueria. Though their restaurant is a little off the beaten path, I had the best burrito I've ever tasted and I now consider them a must-have while in the valley. After lunch, we concluded day four at the famous Tokalon vineyard at Robert Mondavi.
Day five was the end of our trip in Napa Valley and we ended this insane adventure in style by starting the day at Freemark Abbey. Now owned by the Jackson Family Estate, Freemark Abbey is a Napa icon! We could have stayed here all day and been completely thrilled, but we had to move on to another legend in Napa: Beringer. Often forgotten as a high-end premium producer, Beringer actually produces some of the best wines in Napa. The group was blessed with an extensive tour of the winery, lunch, and a tasting of the prestigious Private Reserve Wines! As hard as it was to leave Beringer, we had one last stop on our tour, so we headed up Spring Mountain to visit Newton Vineyards! Finishing up on one of the most beautiful vineyards in Napa was the cherry on top for the Wine Safari this year. Here, we enjoyed world-class Cabernets and Chardonnays while overlooking the valley. This was another highlight of the trip and encapsulates what our Jungle Safari trips are all about.
Napa was a blast, but now it's time to start planning for next summer's trip to the great state of Washington! The Jungle Jim's Wine Safari is open to anyone, but sells out fast. If you're ready to embark on a wine adventure next summer, stay tuned over the next few months and start thinking about the wonderful wines from the State of Washington!
---
Louis Martini Monte Rosso Cabernet Sauvignon 2013
Retail: $99.99
95 points ~ Robert Parker
This beautiful Cabernet is rich and lush with notes of blue fruit, black cherry, and immense spice. Even though the vineyard is not located in Napa Valley, the vineyard is, and this wine is a total gem!
---
Cakebread Chardonnay 2017
Retail: $47.99
91 points ~ International Wine Report
This Cakebread Chardonnay is a classic Napa Chardonnay that drips elegance. Ripe golden delicious apple, toasted vanilla, and just enough oak round out this beauty. Always a favorite!
---
Trinchero Mario's Cabernet Sauvignon 2014
Retail: $50.99
94 points ~ Decanter Magazine
This brut from St. Helena is often overlooked, but it's a star in our book! The Mario's Cab is not only a massive extracted Cab, but also shows secondary notes of smoke and spice. It is very hard to beat this Cab for the price.
---
St. Supéry Sauvignon Blanc 2017
Retail $17.99
90 points ~ Wine Spectator
Clean and crisp with pleasant notes of lemon grass, and grapefruit, the St. Supery Sauvignon Blanc will help you beat the heat. The striking acidity keeps your mouth watering and wanting more!
---
Freemark Abbey Napa Valley Cabernet Sauvignon 2013
Retail $49.99
92 points ~ Robert Parker
A staple Napa Cabernet. This 2013 is rich and opulent with strong black fruit, graphite, and leather. A complete Cabernet!
---
Beringer Private Reserve Chardonnay 2016
Retail $45.99
92 points ~ Robert Parker
A true treat from a Napa legend. Full-bodied and sexy with surprising peach, green apple, and silky butter notes!
---
Charles Krug Generations Bordeaux Blend 2015
Retail $54.99
92 points ~ James Suckling
This Cabernet-dominated Bordeaux blend shows classic terroir-driven flavors of rustic forest floor and mushroom. Big notes of dark fruit balance out this layered masterpiece.
---
Prisoner Wine Company Thorn Merlot 2015
Retail $39.99
90 points ~ Wine Spectator
A triumphant Merlot that impresses on every level, this wine is beautifully layered with rich plum and cassis notes. Coffee and spice fill the mid-palate while soft tannin finishes off this great Merlot.
---
At Jungle Jim's International Market, we try to bring the world a little closer to you one glass at a time. We hope you enjoyed learning about our Jungle Safari to Napa Valley! If you're interested in learning more about our next Jungle Safari to the State of Washington, contact us for more information!
As always, check us out at Junglejims.com and visit our Facebook page to learn about our upcoming events. Stay tuned for our next episode, as you never know where we'll take you next!
Cheers!
Your Friends in the Jungle Jim's Wine Department