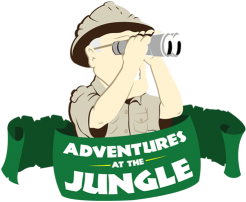 Posted: 11/26/2019
Categories: Wine

Sweetness in Wine: How Wine Will Make Your Holiday Amazing
Last month, we talked about tannins and how it affects the balance between sweetness and tartness and helps make wine refreshing and crisp. This month, let's spend a few minutes on the role of sweetness in wine and how it makes wines fairly immortal.
A good way to think about sweetness is on a scale of 0 to 10 with 0 = water and 10 = pure sugar. That way, you'll have a benchmark in your mind when evaluating sugar levels in wine. Some higher sugar wines are Sauternes from Bordeaux, Vintage Ports from Portugal, and Riesling. Other sweet wines are made from Chenin Blanc in Vouvray (Moelleux style) and from Moscato, as in Moscato d'Asti.
Sweetness in wine is measured in grams per liter, or G/L. A dry wine will have between zero and four grams per liter while a great Sauternes such as Chateau d'Yquem can have as much as 160 G/L which will allow that wine to age for decades in the cellar. We encourage everyone to explore the many styles of wine and to always remember that the only right wine is the right wine for you!
---
Chateau Doisy Dubroca, 1971 to 1981 Vintages
Sauternes Dessert Wine
Retail
$59.99 to
$159.99
A classic French dessert wine made from Semillion and Sauvignon Blanc, these Sauternes showcase intense notes of beeswax, candied ginger, caramel, baked orange preserves, and butterscotch. Even though this wine is approaching fifty years old, it still has tremendous balance and could easily see another 20 years.
---
Pierre Usseglio
Chateauneuf du Pape Gift Set
Retail
$1,199.99
A fabulous six-bottle gift set featuring five bottles that are each made from a single varietal with a sixth bottle that is made from 20% each of the five grapes used in the singles. The five varietals are Grenache, Syrah, Cinsault, Mourvedre, and a Chateauneuf du Pape Blanc made from Clairette. (Fairfield location only)
---
Ed Vinson's Pick of The Month
Sterling "Iridium" Cabernet Sauvignon
Napa Valley, California
Retail
$249.99
Enjoy one of the most beautiful bottles of Napa Valley Cabernet that is also one of the most delicious and massive. Iridium is Sterling Vineyards' flagship Cabernet, aged in new French oak for 19 months! Afterward, it's given an additional 17 months in the bottle. Cellar until 2026-2035 or decant and drink now. Either way, you are the winner!
---
Vintage Port from Dow, Fonseca, Croft, and Taylor Fladgate
2017 Vintage
Porto, Portugal
Retail
$99.99 to $122.99
Vintage port is not produced very often, as the wineries in the Douro have very high standards for declaring a "vintage" year. 2016 to 2017 was the first time that back-to-back vintages have EVER been declared for Vintage Port. These classic dessert wines are perfect gifts for anyone who appreciates quality and integrity in their wines.
---
La Rioja Alta Vina Ardanza 2010
Rioja, Spain
Retail
$39.99
A pure expression of Rioja from an exceptional vintage! Dark black cherry and strawberry combine beautifully with the rustic flavors of leather and smoke. Finishes long with great vanilla bean notes!
Rated 95 points Wine Advocate
---
Nino Franco Rustico Brut Prosecco Non-Vintage
Veneto, Italy
Retail
$24.99
What a fun and delicious Prosecco! Apples, pears, and big-time acidity. Very complex for a Prosecco with a very polished finish.
Rated 94 points Wine Enthusiast "Editors Choice"
---
Tommasi Amarone Della Valpolicella 2013
Veneto, Italy
Retail
$79.99
A classic in the truest sense of the word. Year in and year out this is one of the best available Amarones! Ripe plums and raisins marry oaky and smoky notes perfectly. Round and lush, this is perfect to enjoy by the fire on a cold December night!
Rated 94 points James Suckling
---
Dom Pérignon Vintage 2008
Lenny Kravitz Limited Edition
Retail
$199.99
Beautiful vintage champagne in a gorgeous, contemporary bottle set apart by its hammered metal label. Complex with notes of stone fruit and citrus, this champagne is well-balanced with finishing tastes of spice and wood.
---
At Jungle Jim's International Market, we try to bring the world a little closer to you one glass at a time. We hope you enjoyed learning about acidity in your wine!
As always, check us out at Junglejims.com and visit our Facebook page to learn about our upcoming events. Stay tuned for our next episode, as you never know where we'll take you next!
Cheers!
Your Friends in the Jungle Jim's Wine Department