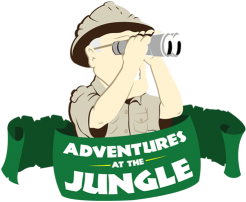 Posted: 12/30/2019
Categories: Wine

Our New Year's Resolution….New and exciting wines!
So let's talk about exploration and discovery in the wine universe, where there is always a new varietal to experience, a new variation of a familiar grape, or a new expression of a familiar wine that changes your perception of what wine is! From the re-emergence of classic techniques like "Orange wine" to emerging wine producers on the world market like Greece, or little known varietals from Italy and Spain, one thing is certain…in 2020 and beyond, a great glass of wine will show you a way to enjoy life one day at a time!
---
Alpha Estate Xinomavro 2015, Hedgehog Vineyard
Amyndeon, Greece
Retail
$22.99
A versatile lighter-bodied red wine that combines the elegance and acidity of Pinot Noir with the spicy cherry fruit of a great Chianti at a price that makes saying yes very easy.
---
Statti 2016, Gaglioppo
Calabria, Italy
Retail
$19.99
Another Southern Italian red that deserves more praise and support in the broader wine galaxy, Gaglioppo shows black cherry fruit, wild strawberry, baking spices, and delicate violet, pomegranate and black plum fruits.
---
Aligote 2017, Domaine de Villaine
Bouzeron, France
Retail
$39.99
The third grape varietal of Burgundy, Aligote plantings are on the rise but still miniscule at around 8 acres total, but the wine can be a show stopper when made with care. Combining the lovely honeyed fruit notes of classic Chardonnay with stony minerality and zesty acidity, the bastard grape of Burgundy continues to more than hold its own.
---
Scacciadiavoli Sagrantino di Montefalco DOCG 2012
Umbria, Italy
Retail
$32.99
Often overlooked but beautiful bold red from Umbria. 100% Sagrantino shows off the terrior of umbria. Black fruit, leather, smoke all combine into a monster that is best enjoyed with a healthy dose of red meat! Drink now or hold for the next decade.
---
Bodegas Raul Perez Ultreia de Valtuille, Mencia
Bierzo, Spain
Retail
$59.99
Hailing from the northwest of Spain the Bierzo region is known for growing the native Mencia grape. Bright cherry notes with earthy grip and a touch of smoke. Great acidity through out makes this Mencia sing.
---
Travaglini, Gattinara 2015
Piedmont, Italy
Retail
$34.99
Grown just north of Barolo and made of 100% Nebbiolo.  Travaglini is truly a baby Barolo sold in a unique bottle that also serves as a decanter.  Full bodied with notes of fresh blackberry, licorice, and forest floor.
---
Le Vigne de Zamo, Pinot Grigio Ramato
Friuli, Italy
Retail
$15.99
Orange wine is becoming more and more popular and this over-delivers. The orange color is achieved by macerating the grapes with the skins. Delivers a much different profile than traditional Pinot Grigio. Tertiary flavor notes are in the front along with baking spice, dried apricot, and herbal flavors.
---
Kiona Vineyards, Lemberger 2015
Red Mountain, Washington
Retail
$15.99
Bright and fresh with big blue fruit, spice box, and graphite minerality. Packs a big punch for a little price!
---
At Jungle Jim's International Market, we try to bring the world a little closer to you one glass at a time. We hope you enjoyed learning about acidity in your wine!
As always, check us out at Junglejims.com and visit our Facebook page to learn about our upcoming events. Stay tuned for our next episode, as you never know where we'll take you next!
Cheers!
Your Friends in the Jungle Jim's Wine Department