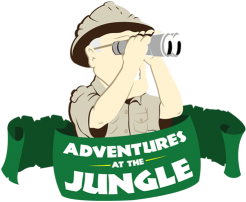 Posted: 6/20/2019
Categories: Wine

The world of wine is ever-changing. So many new wines hit the market each and every week and for most of the mortal world, it can be quite a daunting task just to keep up! One such trend is rosé; you know, the pink wine. While most consumers are under the impression that pink equals sweet, the really great rosés are crisp, lively, and above all else, dry. The perfect rosé is refreshing, light, and easy-to-drink, and makes for a perfect pairing with basically any kind of fare. From seafood to chicken to BBQ to vegetarian, rosés are ideal for whatever you're cooking or grilling. Not to mention, it's light on calories! A 175ml glass will only set you back about 138 calories! This month, we take a look at some amazing rosés from the 2018 vintage, newly arrived and ready for summer!
---
One of the best rosés out there right now is
Aix Rosé Coteaux d'Aix en Provence 2018
Retail: $18.99
90 points ~ Wine Enthusiast
Grenache lends its white pepper spice character to the raspberry bouquet to deliver an intense, fruity wine that finishes with wonderful acidity.
---
Skouras "Zoe" Rosé Peloponnese 2018
Retail: $12.99
A K2 selection for July
Greece is the word here with this delicious, light-bodied blush from one of Greece's best producers. The blend here is all Greek— 70% Agiorgitiko and 30% Moschofilero. Red berries, rose petals, and a bracing acidity make for a vibrant seduction of the palate.
---
Domaine du Pegau Pink Pegau Vin de France 2018
Retail: $16.99
Our Spotlight Selection for July
From one of the Southern Rhone's most revered producers comes a pretty salmon-colored blend of Cinsault, Grenache, and Carignan. Hints of peaches and red currants with nuances of spring flowers and mineral lead to a satisfyingly crisp finish.

---
King Estate Rosé of Pinot Noir Willamette Valley 2018
Retail $19.99
88 points ~ Wine Enthusiast
The inaugural release of this delicious rosé of 100% Willamette Valley Pinot Noir is loaded with juicy hints of strawberries, watermelon, and pomegranate, revealing a slight kiss of citrus at the finish. Really pretty and perfect for grilled salmon or pork.
---
Boony Doon Vis Gris de Cigare Rosé 2018
Retail $14.99
92 points ~ Wilford Wong
Year in and year out, Boony Doon produces one of the best rosés in the world. The 2018 offering brings bright red fruit on the palate. Rustic forest floor and wet stone notes are tied together with a bracing acidity. Great now or let it age for a year!
(Eastgate only)
---
Fleurs de Prairie Rosé Vin de Provence 2018
Retail $17.99
90 points ~ Decanter
A knock out from the home of rosé! Pale in color but rich in flavor, notes of dried strawberries, juicy watermelon, and flower petals make for a wonderful bottle for the summer.
---
Liquid Geography Rosé 2018
Retail $12.99
A T.J. Askren Selection
A wonderful bottle of wine with a great cause. All proceeds from the sale of this wine are donated to charity! Made from 100% Mencia grapes from Bierzo, Spain, this wine is light and zippy with flavors of currants and fresh strawberries balanced by subtle spice and bright acidity.
(Eastgate only)
---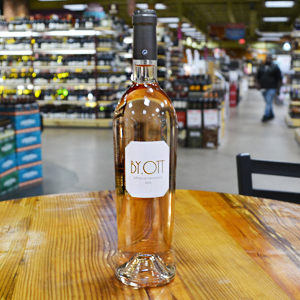 Domaine Ott By Ott Rosé 2018
Retail $24.99
A T.J. Askren Selection
Made by one of the absolute best rosé producers in the world, By Ott is fun and playful. Juicy peach, apricot, and dried roses dance in the glass. Pure elegance from Provence!
(Eastgate only)
---
At Jungle Jim's International Market, we try to bring the world a little closer to you, one glass at a time. This summer, we invite you to take a look at our 2018 rosés from all over the world. Get them while they last!
As always, check us out at Junglejims.com and take a look at our Facebook page for all of our upcoming events. Stay tuned for our next episode, as you never know where we'll take you next.
Cheers!
Your besotted friends in the Jungle Jim's Wine Department