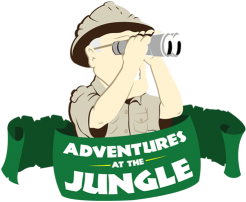 Posted: 10/29/2019
Categories: Wine

Tannins in Wine
Last month, we talked about acidity and how it affects the balance between sweetness and tartness and helps make wine refreshing and crisp. This month, let's spend a few minutes on the role of tannin in wine evaluation, especially in red wines since that is where tannin plays an important role. Tannin in wine comes from two places: the wine grape, including skin, seeds, and stems, and the barrel the wine is aged in.
A good way to think about tannin is on a scale of 0 to 19 with 0 = water and 10 = unsweetened black tea. That way, you'll have a benchmark in your mind when evaluating tannin levels in wine. Some higher tannin wines are Nebbiolo, Tannat, Petit Verdot, and, of course, Cabernet Sauvignon. Grapes with lesser degrees of tannin are Pinot Noir, Barbera, Gamay (Beaujolais), and Grenache.
Tannin is a key component in making a wine age-worthy, as is a wine's acidity, alcohol content (lower is better for aging), and residual sugar. Since tannin is perceived as bitter, stay away from wines with naturally higher levels if you find that quality unpleasant. If you enjoy it, you should grab the big, bold wines. Remember, there is no "right" wine to drink, only the right wines for you!
---
Hourglass HGIII California Red Blend 2017
Retail $56.99
Expected to age exceptionally well in the cellar for the next 10 to 12 years, this Cabernet-Merlot blend is given its exotic flavor profile of pure black fruits, dry cocoa, and blackberry jam by a proprietary mix of Italian varietals that the winery keeps close to the vest. Medium-plus in body, this is a versatile wine that is forward enough to enjoy on its own but is entirely compatible with contemporary cuisine.
---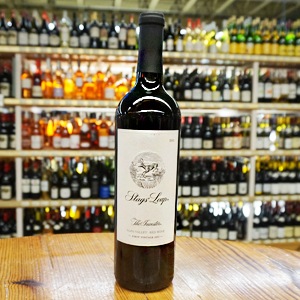 Stags Leap Winery – The Investor 2015 California Bordeaux Blend
Retail $49.99
A proprietary red blend composed of 42% Merlot, 30% Petite Sirah, 19% Cabernet, and 9% Malbec, this wine is built to last for a decade or more. Aged for 18 months in a mix of new and used oak, this wine shows Old World flavors and New World tannins with a silky, spicy finish.
---
Ed Vinson's Pick of The Month
Sterling "Iridium" Cabernet Sauvignon
Retail: $249.99
Enjoy one of the most beautiful bottles of Napa Valley Cabernet that is also one of the most delicious and massive. Iridium is Sterling Vineyards' flagship Cabernet, aged in new French oak for 19 months! Afterward, it's given an additional 17 months in the bottle. Cellar until 2026-2035 or decant and drink now. Either way, you are the winner!
---
Domaine de Pallus Chinon Les Penesees de Pallus 2015
Retail $26.99
Cabernet Franc from the Motherland! Pure Chinon through and through. Currant, black licorice, and black tea are all mixed up with superb acidity and grippy tannins. Enjoy now or let it lay down for a few years!
---
Damilano Barolo Cannubi 2012
Retail $89.99
When one thinks of tannin, Nebiolo should be the first wine to come to mind! Barolo, as the king it is, delivers on tannin like no other. Damilano's Cannubi offering from 2012 is a perfect balance of power and elegance. Even though it's not quite mature, this wine shines with dark fruit and earthy notes.
---
Bodegas Muga Selección Especial Reserva 2014
Retail $44.99
One of our favorite wines every year! Big and balanced with blackberry, pencil lead, and dark coffee. Medium tannin and mouth-watering acidity make for a truly special wine!
---
Bouza Tannat Reserva 2017
Retail $21.99
Tannat is not a very popular grape but it produces some of the most powerful wines in the world. Originally native to southern France, Tannat has found a new home in Uruguay. The Bouza family is leading the pack in premium Tannat production. Mulberry and blackberry notes are accompanied by flavors of smoked meat. Tannin is strong and linear. These wines will age forever!
At Jungle Jim's International Market, we try to bring the world a little closer to you one glass at a time. We hope you enjoyed learning about acidity in your wine!
As always, check us out at Junglejims.com and visit our Facebook page to learn about our upcoming events. Stay tuned for our next episode, as you never know where we'll take you next!
Cheers!
Your Friends in the Jungle Jim's Wine Department